Dialogue with Daryl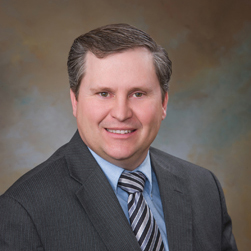 Twice a month, NDFB President Daryl Lies will voice the Dialogue with Daryl podcast. On the second Tuesday of the month, he will weigh in on important issues the organization is working on. On the fourth Tuesday of the month, he will highlight an NDFB program or service. Podcasts will run approximately 2-3 minutes.
Subscribe to the RSS feed for NDFB's Dialogue with Daryl
Subscribe to the twice-a-month email alert for NDFB's Dialogue with Daryl
December 11, 2018: EPA invites AFBF and state Farm Bureaus to signing of proposed Waters of the U.S rules in Washington, D.C.
Download the 2018 EPA WOTUS rule change mp3
Read the transcript:
The great policy process of the Farm Bureau network is in full display this week as I attend the American Farm Bureau Federation resolutions process; the initial steps of which state Farm Bureau presidents gather and have a rigorous and vigorous debate on policies that will be going forward to the American Farm Bureau Federation delegate session.
But a special opportunity arose this week. As we were making our travel plans to head to D.C., we got notice from AFBF President Zippy Duvall of an invitation to the EPA by Administrator Wheeler to attend the signing of the new proposed regulations and rules regarding Waters of the U.S. New rules for the Clean Water Act, which will replace the WOTUS that was put into place in 2015 by the Obama Administration.
This is a big step in turning back those very onerous regulations of the Obama Administration when it regards control of land by the federal government.
The biggest land grab in American history was WOTUS. The Farm Bureau network was very instrumental in fighting back against this onerous rule, this extreme government overreach, and I love what Mr. Wheeler, the interim administrator of the EPA had to say today. He said we want a rule that allows the landowner, the farmer and rancher, to step out onto his property and be able to look out across his property and determine whether it is a Waters of the U.S. nexus, or if it's a local water issue.
That is a big improvement, because in the previous rule, almost every puddle was under the EPA and federal jurisdiction. And not knowing for sure whether we were violating the WOTUS rule, by plowing and not having a permit, by seeding a crop and not having a permit. He stressed the importance to be able to understand the rule and know what is and what isn't a federal regulated navigable water.
It is something that we can be proud of in the Farm Bureau network for the work that all 50 state Farm Bureaus engaged in fighting back against extreme government overreach.
More information including a pre-publication version of the Federal Register notice, the supporting analyses and fact sheets are available at: https://www.epa.gov/wotus-rule
November 27, 2018: A big event is coming in January. American Farm Bureau Federation turns 100 years old!
Download the 2018 AFBF turns 100 mp3
Read the transcript:
Having just finished up another successful year and our annual meeting and convention in Bismarck a couple week ago, we now focus on attending the American Farm Bureau Federation annual meeting and convention in New Orleans in January.
This is a landmark year for our national affiliate at American Farm Bureau as they celebrate the century mark – 100 years of advocating on behalf of farmers and ranchers. And it's a great opportunity to be affiliated with the largest ag organization in the world, with nearly 6 million members across the United States and Puerto Rico.
There's advantages to this network, as we have the opportunity to have discussions with people that are experts in all the various fields of agriculture. No matter what you farm or ranch there is the opportunity to reach out and gain the knowledge to help advocate on behalf of farming and ranching all across this nation.
And at NDFB, we tip our hat to the AFBF for 100 years of advocating for agriculture in our great country, the United States of America.
November 13, 2018: NDFB just finished another successful annual meeting, where delegates shared their most pressing concerns and determined organizational policy.
Download the 2018 NDFB Annual Meeting recap mp3
Read the transcript:
Another great weekend was had this past weekend at the 76th Annual NDFB Convention. We had members from all across the state travel to Bismarck to make the decisions in that final leg of our policy development procedure, that grassroots policy development which is so important to our organization.
We celebrated some counties with growth. Nearly two dozen counties had growth in membership this year, giving our state a third year in a row of growth. This is tremendous in a time when we hear of a lot of organizations finding it harder and harder to gain members and gain volunteers. We consider this a success to be able to have three steady years of growth.
But back to the policy development. What really sets us apart from other organizations is that grassroots policy development, which starts at the county. It's an idea of individuals bringing things to the county, which they take to the district where it gets debated again, and the final rigorous and vigorous debate on the house of delegates floor at our annual meeting.
And once again, it's no surprise that our members – our delegates from each county from all across the state – told us that, through their policy development and through what they feel we should be focused on this coming year and that is private property rights.
Whether it's the land, your home, your livestock your equipment, they told us loud and clear that private property should be our focus throughout this next year. And that is just an enhancement to what we already do and will always do, is protect private property and advocate for those policies which will, in turn, give us those protections.
That makes us at NDFB, the most prominent private property organization in the great state of North Dakota.
October 23, 2018: NDFB and On Your Table are telling the good news of modern agriculture through The Success Files with Rob Lowe.
Download the NDFB and OYT ag's good news on television mp3
Read the transcript:
Food fears live in people's minds, and is a reality to them. However, the misinformation which has guided them to have that fear is of great concern to farmers and ranchers and us at NDFB.
We have the great opportunity to have members of the NDFB in our state share factual information with Rob Lowe from the Success Files, which will be airing a five-minute segment over the next year on the Public Broadcasting system and reach upwards of 60 million households.
I say that because it's extremely important that we in agriculture are the ones providing the information, because as farmers and ranchers we have the same concerns as the consumer. We want to know that our food is safe. We want to know that the way our food is grown is proper – and we know that, because it's the same food that we consume for our families.
So why wouldn't you want the information to come from those that grow it and give you the explanation of the reasons for the need the technology, the reasons for the applications of that technology and therefore the healthy food outcomes of using modern farming practices.
Along with this five-minute video, NDFB will also be airing a commercial which will be running over the next week and a half – until October 31st – on CNN, CNBC and MSNBC and the Fox networks. We have the opportunity to have this air approximately 50 times in the next nine or ten days, that's going to direct people to our site, which is ndfb.org.
If you are interested in seeing the five minute video or seeing the commercial, and if you want more information of why farmers and ranchers do the things on the farm which they do to produce food, ask and we'll get the answer, or the answer may exist On Your Table website, which we have created as an enhancement to our ndfb.org to put those food fears to rest.
October 9, 2018: NDFB President Daryl Lies explains NDFB's position on Country of Origin Labeling.
Download the NDFB on COOL mp3
Read the transcript:
Individual freedom and opportunity must not be sacrificed in a quest for guaranteed security. One of the very founding principle beliefs of NDFB.
For months now, there have been discussions going on about the trade, and the farm bill and everything connected to it. And one of the things that has come up most recently, again, is the discussion of Country of Origin Labeling.
At NDFB, we have a policy that falls in line with that philosophical belief I just read. Our policy states, and I quote, "We support labeling of U.S. beef through the channels of free enterprise and entrepreneurship rather than a government mandated Country of Origin Labeling, or COOL, program." End quote.
You see, the government was set up to do those things which we cannot do for ourselves. However, labeling of our meat products is something that we can – and that people do – for themselves every day.
If you feel it is important to source beef, or pork or other meat products grown right here in the United States, maybe even right here in North Dakota, you can do that. And if you think it's necessary to have a label for the beef you raise, the pork you raise or the other meat products you raise, you have the capability to do a private label, and label where that was grown. And THAT is self-reliance. And obtaining the opportunity guaranteed by our freedoms in this country.
What has been lost over the decades should be the question we ask ourselves. And how do we regain implementing and using our freedom, opportunity and self-reliance, and doing those things which we are perfectly capable to do as individuals, and not depending on the government to create an answer and a false security blanket for the issues we feel are important.
September 25, 2018: NDFB responds to the corporate farming judgment.
Download the Response to corporate farming judgment mp3
Read the transcript:
NDFB and our legal representation have been studying the decision of the judge regarding our case against the state of North Dakota and the corporate farming laws that restrict the ability for farmers and ranchers to utilize a corporate financial structure that is available to any other legal business in the state.
As we look through this, we are shocked that the Attorney General and others are claiming a full victory. We have prevailed in many if not a majority of the motions contained within the decision. Time and time again, the judge ruled that the motions brought forth by the Farmers Union, DRC and the Attorney General were not in good standing. And we prevailed on those.
And we prevailed in the situation of where we felt that the Dormant Commerce Clause was violated in how non-resident, out-of-state interests were treated, and the judge ruled in our favor, that yes, that did violate the Dormant Commerce Clause.
Now, we did not prevail on everything. And we are looking through and studying thoroughly, along with our legal advisors, of what those next steps will be in this fight to provide freedom and opportunity, and the ability of self-reliance for farmers and ranchers in North Dakota.
September 11, 2018: It's time for farmers and ranchers to take action and let our congressional delegation know we need the positive reforms the House version of the farm bill provides.
Download the It's time to take action mp3
Read the transcript:
September 30 is the quote, unquote "D-Day" for the farm bill. That's when the existing bill expires. At that point, by then, they will have either had to do a continuing resolution, a CR, or have passed a new version of the farm bill. I think the prior is the more likely one to happen this fall.
But having said that, we must not rest right now, on the good things that we've got available to us in the changes in the farm bill. Most notably, for our members at NDFB, are the changes to swampbuster; some very good language in the House bill regarding swampbuster reforms.
We need to call, it's time to action, NDFB members. Farmers and ranchers, call in to all three congressional offices, both Senators and the Congressman's office, and explain the need and the value to get swampbuster reform and how important it is to North Dakota agriculture. Because, word on the street is, that some of these things may be compromised out of the farm bill if they don't hear how important the need is.
Yes, we at NDFB are advocating every day on behalf of our members and on behalf of farmers and ranchers from our state, but we now need our farmers and ranchers of NDFB to pick up the phone, grab the computer keyboard, send an email and reach out to all three offices. Let them know the importance of some of these positive changes.
This is a once in a lifetime opportunity for North Dakota to have all three of our representatives from North Dakota involved in the conference committee. Let's take the golden opportunity, reach for the brass ring, and get those positive changes that we so much need.
Your future, your opportunity for freedom and self-reliance with your private property is dependent on you taking action right away. And now is when the biggest decision for the next five years and how it affects you on your farm and ranch, will be decided. And you can be a part of that decision.
Here is a side-by-side comparison of the House and Senate versions.