Dialogue with Daryl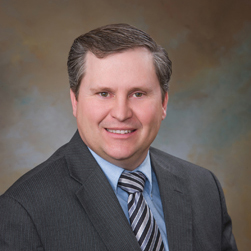 Twice a month, NDFB President Daryl Lies will voice the Dialogue with Daryl podcast. On the second Tuesday of the month, he will weigh in on important issues the organization is working on. On the fourth Tuesday of the month, he will highlight an NDFB program or service. Podcasts will run approximately 2-3 minutes.
Subscribe to the RSS feed for NDFB's Dialogue with Daryl
Subscribe to the twice-a-month email alert for NDFB's Dialogue with Daryl
July 10, 2018: NDFB has a long-standing policy opposing perpetual easements, so we're concerned that the Senate version of the farm bill provides for billions to roll expiring CRP acreage into permanent easements.
Download the NDFB is opposed to perpetual easements mp3
Read the transcript:
Both versions of the farm bill have now been passed. The House passed theirs first, followed by the Senate passing theirs. Instead of trying to focus on everything that's contained in both of those bills, we want to talk about one aspect of the Senate farm bill. That is, the addition of 1.8 billion dollars over the next 10 years for permanent easements on expiring CRP contracts. Yes, 1.8 billion with a "b" dollars over the next 10 years for expiring CRP to be enrolled in to a permanent easement.
Here at NDFB, we are opposed to perpetual or permanent easements, and believe they should be restricted to at least only one generation, so that we do not tie the hands of future generations, future land use, future needs of our communities, our state and our country.
People have to be allowed to adapt. They must be allowed to manage their property as they need and as they see fit.
We don't know what the future holds regarding agriculture. Look at the technological advances we have made in the last 50 years, especially in the last 10 to 20 years, of how we've taken marginally productive land and made it more productive with less inputs to supply the needed nutrition, the food that our state and our country and our world needs.
So, to think that a permanent easement that ties up the land, restricts its uses, gives the government control over the individuals that own it, to think that is a good thing is a misguided concept.
We hope that this provision gets removed in the conference committee. We hope that our senators and our congressman work hard to make sure that there's no more new money and new permanent easement programs created in the farm bill.
Take the 1.8 billion out, use it as a savings or put it into a program that is needed. We feel that government controlling land, whether it's owning it or controlling it through an easement and telling you what to do, is poor policy. Leave land ownership and land decisions up to the individual. Let that freedom, opportunity and self-reliance shine through, that makes our great country
June 26, 2018: Most people call it the 4th of July celebration, but we like to remind folks that it is Independence Day and is more than fireworks and picnics.
Download the Happy Independence Day mp3
Read the transcript:
It's our Independence Day next week, and we at NDFB want to wish everyone a happy Independence Day. No. It's not the fourth of July celebration, it's the Independence Day celebration. Many people gave the ultimate sacrifice to provide us with independence, to provide us with that freedom, opportunity and self-reliance that makes the United States of America so great.
At NDFB, we champion that freedom; the ability to pursue the American dream. But there has to be opportunity along that way, and in America, we are guaranteed the opportunity to try, to pursue that American dream.
And with that freedom and opportunity comes responsibility: self-reliance. Too many times we expect the government to fix our problems for us. And yet, I reflect back to that Independence Day, the day that we declared our independence, the day that we celebrate our freedom, our opportunity, and our self-reliance, which comes with that freedom and opportunity, and I thank those men and women, back in the day where every day was a challenge, in settling this great land from east to west, and north to south that we now call United States of America.
So from NDFB, happy Independence Day and be safe, enjoy, but reflect on how we gained our independence.
June 12, 2018: Agriculture trade is weighing heavily on the minds of many North Dakota farmers as the North American Free Trade Agreement is reexamined. NDFB recently had an opportunity to host the Canadian Minister of Infrastructure and Community to share our concerns and listen to what Canada is concerned about.
Download the NDFB hosts Minister Sohi podcast
Read the transcript:
There's been much ado about trade and especially NAFTA. NDFB was able to host Minister Sohi from Canada. Now, he's the Minister of Infrastructure but his duty here this week was to visit with us, and our farmers and ranchers, and other commodity groups that were around the table to discuss the importance of trade.
As we all know, trade is extremely important to agriculture. We don't want to sell it short, but we do not want to sell America short in these agreements. Although both sides of the table, the Canadian side, and us, as American farmers, North Dakota farmers and ranchers agreed that trade is important, we shared several things around that table and had a very frank discussion about some improvements that needed to be looked at. For example, dairy and the unfairness in the dairy agreements. The phytosanitary issues. Why our wheat gets treated as feed wheat when it goes up there, but yet their wheat gets graded and has the ability to make number one milling here.
We addressed a few of those issues, and the minister was very accommodating and making sure that they took correct notes. Some of these things are in the discussions of NAFTA, but now it's given a face to that issue. It's not just a government to government debate. They understand now, that American and North Dakota farmers and ranchers are paying attention to what truly affects their bottom lines and their ability to sell their products. So that's a win. That's an enhancement for North Dakota agriculture, to be able to share those concerns, have recognition now, by an important cabinet member in the Canadian cabinet, such as Minister Sohi, that it is not just a government to government relationship. It is understood that those issues exist.
So, it was a pleasure to have Minister Sohi, the Counsel General, Paul, from the Minneapolis office, and then staff to hear our concerns, and share their concerns as well, so we have a better understanding of where the negotiations are at. And that is what we do at NDFB: provide an opportunity for discussions to happen in a very frank, straightforward and productive way.
Read Minister Amarjeet Sohi's biography
Read the Agriculture and Agri-Food Canada trade fact sheet
May 22, 2018: Agriculture is the foundation of our society, so it only makes sense that an organization like NDFB would be instrumental in providing as many opportunities to help educate people about the important role agriculture plays in all our lives through programs like Food, Land and People. Click on the hyperlinks in the transcript below for information related to the topic.
Download the Educating educators through FLP mp3
Read the transcript:
How important is it to teach agriculture in our schools? At NDFB, we believe it is very important to educate everyone when it comes to agriculture, their food, the natural resources around us and how they are used responsibly, and the benefit that each and every person receive from agriculture.
Farming and ranching is the backbone of not only our communities and state. It is the backbone of our country. It's the backbone of the world, because food production is the one thing that is a necessity of every man, woman and child living on our planet we call earth.
At NDFB we feel it is necessary to have the opportunity to get in front of teachers through NDFB's Food, Land and People program. And provide them with the reference materials, and to provide them, also, with the lesson plans and resources for reaching across many disciplines to help students better understand that relationship of agriculture, the environment and the people of the world.
These hands-on lessons provide critical thinking activities, timely background information, measurable objectives and references to teach about food, natural resources and consumers. There are several opportunities for teachers to participate in this continuing education credit, good for a 600-level credit through NDSU. Classes will be available in Jamestown, Valley City, Fargo, Bismarck-Mandan and Thompson beginning in June with the last one ending up in August.
So for a great opportunity to get that continuing education class if you're a teacher, and to receive an agricultural training and materials to implement in your classroom, contact the NDFB office to be able to sign up for this high-quality continuing education class that we feel, at NDFB, is important to provide to as many educators as we can.