Dialogue with Daryl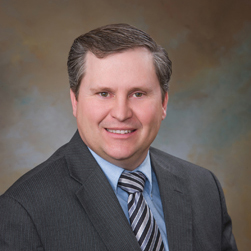 Twice a month, NDFB President Daryl Lies will voice the Dialogue with Daryl podcast. On the second Tuesday of the month, he will weigh in on important issues the organization is working on. On the fourth Tuesday of the month, he will highlight an NDFB program or service. Podcasts will run approximately 2-3 minutes.
Subscribe to the RSS feed for NDFB's Dialogue with Daryl
Subscribe to the twice-a-month email alert for NDFB's Dialogue with Daryl
September 11, 2018: It's time for farmers and ranchers to take action and let our congressional delegation know we need the positive reforms the House version of the farm bill provides.
Download the It's time to take action mp3
Read the transcript:
September 30 is the quote, unquote "D-Day" for the farm bill. That's when the existing bill expires. At that point, by then, they will have either had to do a continuing resolution, a CR, or have passed a new version of the farm bill. I think the prior is the more likely one to happen this fall.
But having said that, we must not rest right now, on the good things that we've got available to us in the changes in the farm bill. Most notably, for our members at NDFB, are the changes to swampbuster; some very good language in the House bill regarding swampbuster reforms.
We need to call, it's time to action, NDFB members. Farmers and ranchers, call in to all three congressional offices, both Senators and the Congressman's office, and explain the need and the value to get swampbuster reform and how important it is to North Dakota agriculture. Because, word on the street is, that some of these things may be compromised out of the farm bill if they don't hear how important the need is.
Yes, we at NDFB are advocating every day on behalf of our members and on behalf of farmers and ranchers from our state, but we now need our farmers and ranchers of NDFB to pick up the phone, grab the computer keyboard, send an email and reach out to all three offices. Let them know the importance of some of these positive changes.
This is a once in a lifetime opportunity for North Dakota to have all three of our representatives from North Dakota involved in the conference committee. Let's take the golden opportunity, reach for the brass ring, and get those positive changes that we so much need.
Your future, your opportunity for freedom and self-reliance with your private property is dependent on you taking action right away. And now is when the biggest decision for the next five years and how it affects you on your farm and ranch, will be decided. And you can be a part of that decision.
Here is a side-by-side comparison of the House and Senate versions.
August 28, 2018: The newly announced trade agreement with Mexico is a great first step in U.S. trade agreements.
Download the Trade deal with Mexico good first step mp3
Read the transcript:
To repeat the words of AFBF President Zippy Duvall, the agreement recently announced between the United States and Mexico regarding trade is a good start. However, we're not finished there. We must now get Canada to come to the table and understand there's things that need to be fixed, whether it be in the dairy provisions that are inequitable. Or the wheat provisions that are very inequitable to our wheat producers right here in North Dakota, or the many other restrictions and phytosanitary issues that place a barrier on trade.
It's not just tariffs that place barriers on trade. Across the world, such things as VAT taxes – value-added taxes – phytosanitary requirements, quantity and quality disparities from one country to the next, all influence the cost to do business with other countries. The agreement between the United States and Mexico is an important first step. I think the logical next step is to get Canada to come to that table and make the final negotiations and the final agreement to complete the circle of the North American trade.
Then, obviously, the focus is on China, and not only China, but other, new and emerging markets to open up a bigger market share for American farmers and ranchers and the great food products that we grow.
NDFB was very involved at different levels, providing information to lawmakers and to the Administration, sitting in on meetings, whether it was going to the White House or attending those meetings when those officials came to North Dakota, and providing input of how trade affects North Dakota and the farmers and ranchers, here.
And that is the value of a membership in the most effective ag organization in the state: NDFB. It is that advocating. It is that providing the facts, and giving a helping hand when it comes to being able to lay out the issues that affect each and every farmer and rancher in our great state of North Dakota.
August 13, 2018: North Dakota has an unprecendented opportunity with the farm bill conference committee. Let's make it count!
Download the Farm Bill Conference Committee mp3
Read the transcript:
We are at the halfway point through August, which means we are just a couple weeks from a conference committee on the farm bill back in Washington, D.C. And we in North Dakota have a special opportunity this time around on the conference committee regarding the farm bill, as all three of our elected delegation in D.C. are going to sit on the conference committee, which is going to debate what should be priority in the farm bill and what should not be in the farm bill.
This opportunity should not be taken lightly by any of us in agriculture or any of us in North Dakota, as agriculture is the number one industry in our state. The opportunity to have all three of our elected officials sitting on the committee to make the decisions about what the final farm bill will look like is an unprecedented opportunity; an opportunity for us to tell our elected officials that we sent to D.C. to do for us as we think that we need for our farms and our ranches. It is now our opportunity to give that input.
We should be able to get some of those bad things removed that are contained within those farm bills, one of which is a new permanent easement program for CRP. That's just one example. Obviously, there are many other things. There is more money being shifted in the RCPP [Regional Conservation Partnership Program] program. There are "fixes" that maybe aren't really fixes when it pertains to the commodity titles.
And then there are positive things like making sure that, that insurance program is still available there and in good standing until a point in time where we have sufficient private products available, which is a policy of NDFB.
But this chance doesn't come along every day. The farm bill only happens about every five years. The fact that we have all three of our elected officials is unprecedented when it comes to getting appointments. This is our golden opportunity to make sure the bad things that are in either the Senate or the House version do not make the final version.
So, make those phone calls. Call Senator Hoeven, Senator Heitkamp and Congressman Cramer and tell them to stand up for North Dakotans and our farmers and ranchers.
July 24, 2018: It's State Fair time! Even though most people go for the rides and the shows, NDFB is a proud supporter of the youth livestock events and more.
Download the It's State Fair time! mp3
Read the transcript:
Well it's that time of the year, the North Dakota State Fair. And I'm recording this Dialogue with Daryl with the sounds of the fair in the background so you may hear some sheep, you may hear some cattle, some pigs, some goats, or you never know what might come by and make some noise. It's a great place to be this time of year. And it's beautiful weather this year. And at NDFB we're proud to sponsor the livestock area this year. We're are sponsoring some of the ag facts that are posted up around the barn areas and sponsoring the youth activities and awards here in the livestock division.
Many of our county board members and leaders and others that are not our county board members are very active in fairs throughout the state at their county level, and many of them bring their kids here to enjoy the State Fair for nine days in Minot North Dakota.
So, to everyone that puts in that extra time, that extra work to polish the final touches on their livestock projects congratulations. And to those that support the 4-H and FFA, of which many of our members do, we congratulate you on taking the initiative to support youth in agricultural activities, whether it's projects that they feed on the farm, or the ones they bring to town to show off to the public, and hopefully win a prize, we salute you and congratulate all the youth on their participation in the agricultural industry, and being good showmen and showladies, showcasing agriculture right here in North Dakota.
So, from NDFB, congratulations!
July 10, 2018: NDFB has a long-standing policy opposing perpetual easements, so we're concerned that the Senate version of the farm bill provides for billions to roll expiring CRP acreage into permanent easements.
Download the NDFB is opposed to perpetual easements mp3
Read the transcript:
Both versions of the farm bill have now been passed. The House passed theirs first, followed by the Senate passing theirs. Instead of trying to focus on everything that's contained in both of those bills, we want to talk about one aspect of the Senate farm bill. That is, the addition of 1.8 billion dollars over the next 10 years for permanent easements on expiring CRP contracts. Yes, 1.8 billion with a "b" dollars over the next 10 years for expiring CRP to be enrolled in to a permanent easement.
Here at NDFB, we are opposed to perpetual or permanent easements, and believe they should be restricted to at least only one generation, so that we do not tie the hands of future generations, future land use, future needs of our communities, our state and our country.
People have to be allowed to adapt. They must be allowed to manage their property as they need and as they see fit.
We don't know what the future holds regarding agriculture. Look at the technological advances we have made in the last 50 years, especially in the last 10 to 20 years, of how we've taken marginally productive land and made it more productive with less inputs to supply the needed nutrition, the food that our state and our country and our world needs.
So, to think that a permanent easement that ties up the land, restricts its uses, gives the government control over the individuals that own it, to think that is a good thing is a misguided concept.
We hope that this provision gets removed in the conference committee. We hope that our senators and our congressman work hard to make sure that there's no more new money and new permanent easement programs created in the farm bill.
Take the 1.8 billion out, use it as a savings or put it into a program that is needed. We feel that government controlling land, whether it's owning it or controlling it through an easement and telling you what to do, is poor policy. Leave land ownership and land decisions up to the individual. Let that freedom, opportunity and self-reliance shine through, that makes our great country
June 26, 2018: Most people call it the 4th of July celebration, but we like to remind folks that it is Independence Day and is more than fireworks and picnics.
Download the Happy Independence Day mp3
Read the transcript:
It's our Independence Day next week, and we at NDFB want to wish everyone a happy Independence Day. No. It's not the fourth of July celebration, it's the Independence Day celebration. Many people gave the ultimate sacrifice to provide us with independence, to provide us with that freedom, opportunity and self-reliance that makes the United States of America so great.
At NDFB, we champion that freedom; the ability to pursue the American dream. But there has to be opportunity along that way, and in America, we are guaranteed the opportunity to try, to pursue that American dream.
And with that freedom and opportunity comes responsibility: self-reliance. Too many times we expect the government to fix our problems for us. And yet, I reflect back to that Independence Day, the day that we declared our independence, the day that we celebrate our freedom, our opportunity, and our self-reliance, which comes with that freedom and opportunity, and I thank those men and women, back in the day where every day was a challenge, in settling this great land from east to west, and north to south that we now call United States of America.
So from NDFB, happy Independence Day and be safe, enjoy, but reflect on how we gained our independence.
June 12, 2018: Agriculture trade is weighing heavily on the minds of many North Dakota farmers as the North American Free Trade Agreement is reexamined. NDFB recently had an opportunity to host the Canadian Minister of Infrastructure and Community to share our concerns and listen to what Canada is concerned about.
Download the NDFB hosts Minister Sohi podcast
Read the transcript:
There's been much ado about trade and especially NAFTA. NDFB was able to host Minister Sohi from Canada. Now, he's the Minister of Infrastructure but his duty here this week was to visit with us, and our farmers and ranchers, and other commodity groups that were around the table to discuss the importance of trade.
As we all know, trade is extremely important to agriculture. We don't want to sell it short, but we do not want to sell America short in these agreements. Although both sides of the table, the Canadian side, and us, as American farmers, North Dakota farmers and ranchers agreed that trade is important, we shared several things around that table and had a very frank discussion about some improvements that needed to be looked at. For example, dairy and the unfairness in the dairy agreements. The phytosanitary issues. Why our wheat gets treated as feed wheat when it goes up there, but yet their wheat gets graded and has the ability to make number one milling here.
We addressed a few of those issues, and the minister was very accommodating and making sure that they took correct notes. Some of these things are in the discussions of NAFTA, but now it's given a face to that issue. It's not just a government to government debate. They understand now, that American and North Dakota farmers and ranchers are paying attention to what truly affects their bottom lines and their ability to sell their products. So that's a win. That's an enhancement for North Dakota agriculture, to be able to share those concerns, have recognition now, by an important cabinet member in the Canadian cabinet, such as Minister Sohi, that it is not just a government to government relationship. It is understood that those issues exist.
So, it was a pleasure to have Minister Sohi, the Counsel General, Paul, from the Minneapolis office, and then staff to hear our concerns, and share their concerns as well, so we have a better understanding of where the negotiations are at. And that is what we do at NDFB: provide an opportunity for discussions to happen in a very frank, straightforward and productive way.
Read Minister Amarjeet Sohi's biography