McIntosh Special Assignment Pizza Event
McIntosh County Farm Bureau held a Special Assignment Pizza event at the school in Wishek on March 11. During a Special Assignment Pizza (SAP) event students move from station to station to learn more about where the different ingredients in their pizza come from.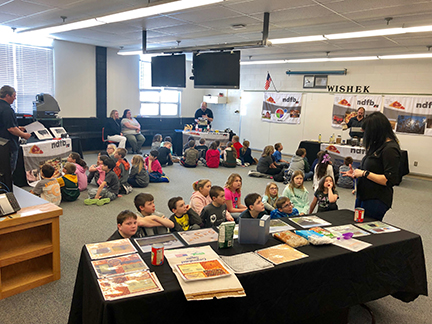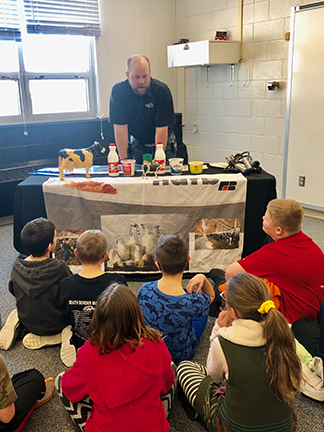 Jon Leadbetter talks to a group of students about how milk from cows turns into the cheese that we love on our pizzas! Did you know here are more than 400 kinds of cheese, each with its own special look, texture and taste?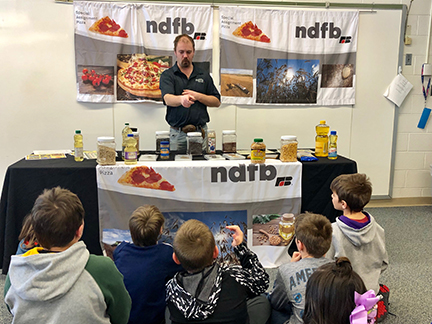 Rocky Brown talks about oil and the North Dakota crops that contribute to making vegetable oil. The crops are sunflowers, soybeans, corn, safflower and canola. North Dakota is usually #1 in the production of sunflowers.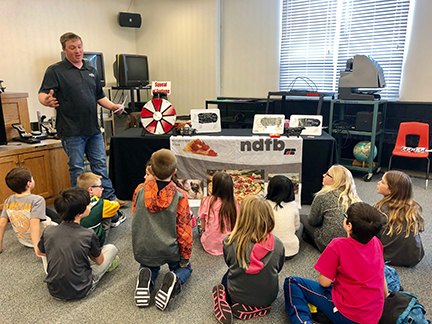 Tyler Mittenger talks to students about pork and beef and how they contribute to yummy toppings for our pizzas. Did you know pepperoni, which is the most popular pizza topping, is made from both beef and pork?
NDFB staffer Joey Myers explains how sweeteners used in pizza dough and pizza sauce could be from sugar beets or from honey. North Dakota is typically #1 in the production of honey and #2 or #3 in the production of sugar beets.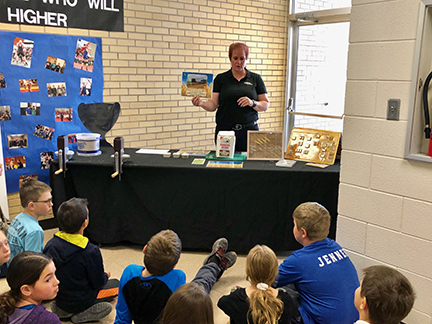 NDFB District 7 Promotion and Education Committee representative Heather Lang talks about wheat and how it makes your pizza crust. North Dakota is the largest producer of hard red spring wheat, which is the type of wheat used in pizza dough.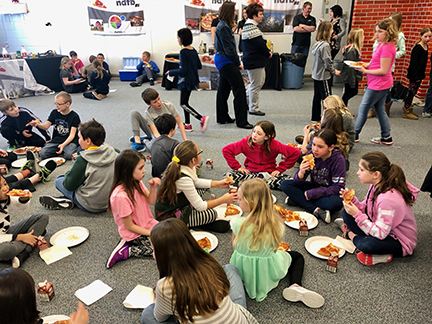 Wishek student enjoy pizza after the SAP event. Did you know that Americans eat more than 3 billion pizzas each year?