By Heather Lang
Summer is so short, especially here in North Dakota, and we all just want to enjoy it. Some parents fill their kids' summer with fun camps and summer school, while others have decided not to plan anything and see where the summer takes them. Why can't you have it all? Take a farm tour and get a fun, educational experience that you may not have planned on getting.
Last week I gave a guided farm tour (with the help of my kids) to a group of moms and their young children eager to learn and see for themselves where their food comes from. A tractor wagon ride, led by one of our John Deere tractors driven by my father-in-law, took them around our working 5th generation farm. The weather was perfect, the sunshine highlighted the beautiful blue sloughs we have and it was playtime for the calves out in the pasture while their mamas got a bit of a break to rest and chew their cud. Taking them back in time, I showed them the original farmstead from 1906 that we still have and shared the story of how our farm got the White Heart brand.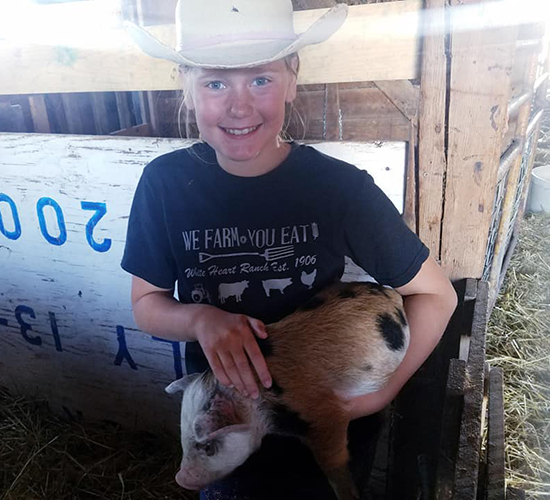 Our three children (the 5th generation on the farm) were overjoyed to show everyone their animals and share information about those animals. It wouldn't be a farm tour without being able to cuddle actual livestock, right? Everyone spent about an hour in the barn touching the pigs, piglets, a meat goat, dairy goats, horse, and bottle calf; but I think the rabbits were the overall hit, with kids wanting to take them home.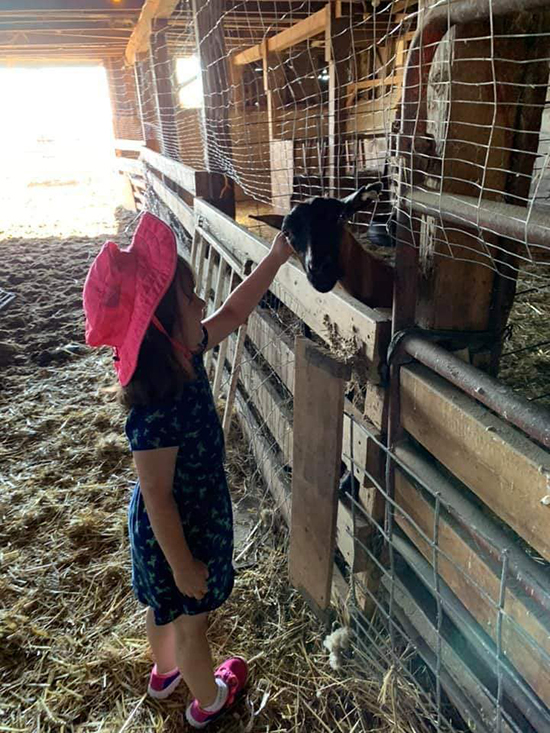 The moms had plenty of good questions and were very inquisitive. The kids had a blast holding the piglets, letting the goats suck on their fingers and cuddling all the different breeds of rabbits.
The book Right This Very Minute is one I have been featuring throughout the year in all the classrooms and organizations I have been reading to. It is a kid friendly, fun, easy to follow book with accurate agriculture information. We finished off the day with a small snack and story time on the lawn.
I had a couple of the moms reach out to me afterwards and tell me how their kids have declared they now want to be farmers when they grow up. That makes my heart happy.
---