Nutrition
How to beef up your kid's lunchbox
We found these wonderful ideas for a week's worth of lunches for your school kids from the North American Meat Institute. (In fact, they look so good, we might have to just try them ourselves!)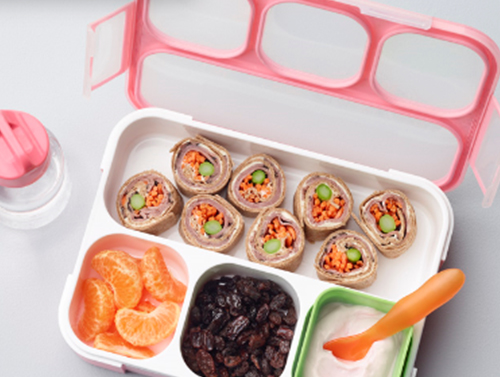 The lunchbox makeover page includes prep info and nutrition facts as well as videos! If you are struggling to find unique ways to keep your kids fed, this is a great starting place!
Milk
When it comes to nutrients, a tall cold glass of milk is a nutrient powerhouse. According to the Milk Life website, one 8-ounce glass of milk provides 8 grams of "natural, high-quality protein." Protein helps build lean muscle and keeps bones strong. Read 9 Milk Nutrition Facts You Need to Know to get even more info.
Cheese
Who knew cheese was so darn good for you?

Eggs
Considering that one large egg only has 70 calories, it's a dynamo when it comes to nutrients. According to the American Egg Board, egg protein is the standard by which all other protein sources are measured. And one large egg has 6 grams of protein. Check out the American Egg Board's egg nutrition information to get a complete breakdown.
Pork
Pork is a great source of important nutrients, like niacin, thiamin, vitamin B-6 and protein. What's more, according to pork.org today's pork is 16 percent leaner and 27 perent lower in saturated fat compared to 20 years ago. Read all kinds of nutrition information at pork.org/cooking/nutrition/.
Here is a great graphic from My Fearless Kitchen that shows how much meat comes from one hog.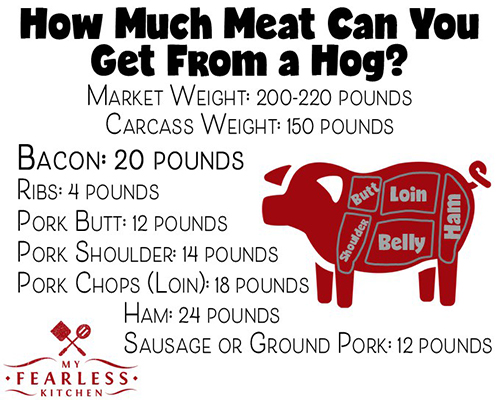 Beef
Beef provides nutrients like zinc, iron, protein and B vitamins and half of the fat found in beef is monounsaturated, the same heart-healthy fats found in olive oil. Read more about beef's health benefits here.
Did you ever wonder where your favorite cut of beef comes from? This illustration shows you.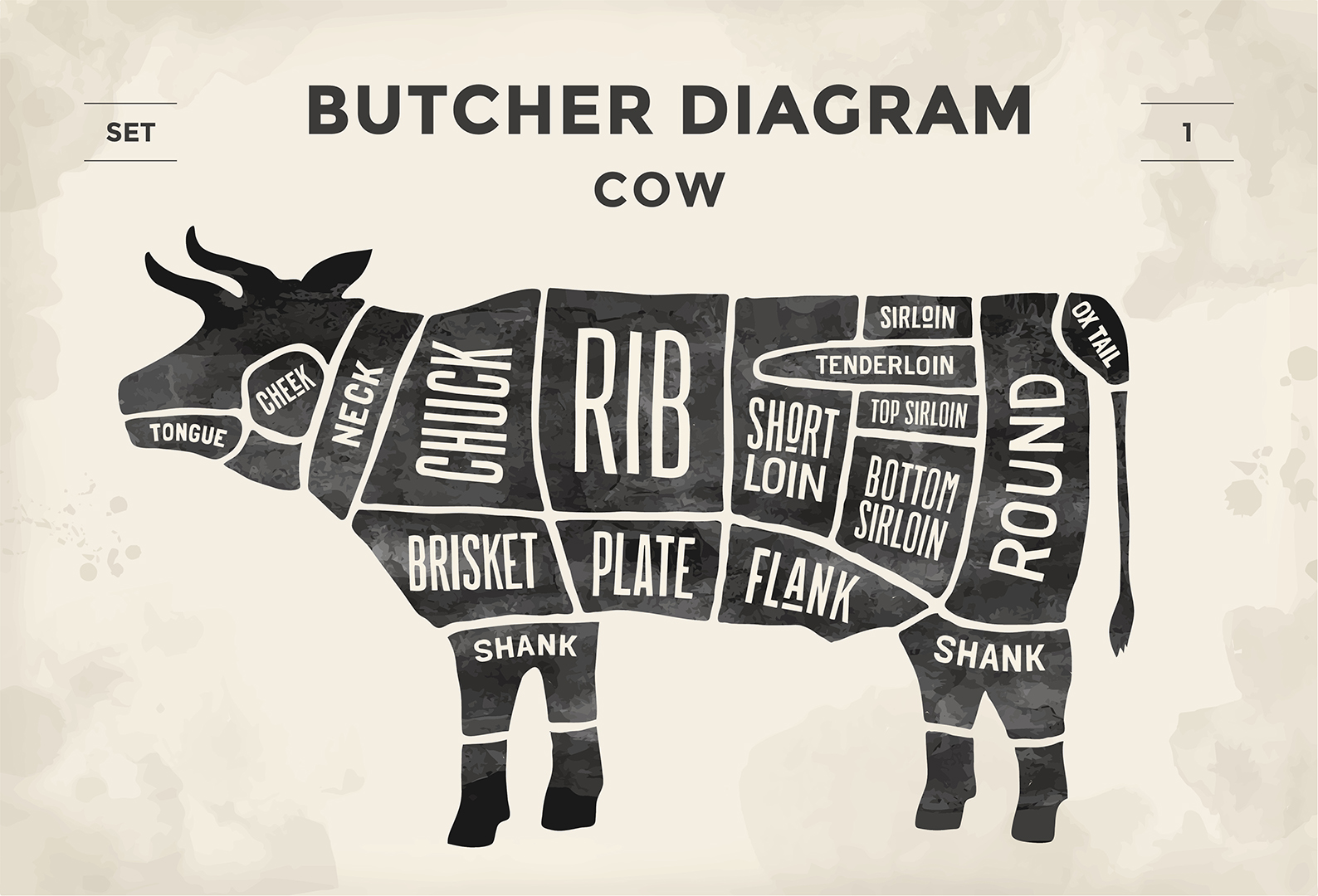 Chuck - cuts such as Chuck Roast, Arm Roast, Hamburger and Flat Iron Steak
Rib - cuts such as Rib Roast, Back Ribs, Ribe Eye Steak, Rib Roast
Loin - cuts such as T-Bone, Porterhouse Steak and Tenderloin Steak
Sirloin - the Top Sirloin steak
Round - cuts such as Top Round Steak, Round Tip Roast and Eye Round Steak
Meat from cattle is called beef. Cattle provide a variety of delicious, nutritious cuts of meat, from steaks and roasts to ground beef, or what most of us call hamburger.
Some of the most popular cattle breeds include Black Angus, Red Angus, Charolais, Salers, Hereford, Simmental and Limousin.
Everything but the moo
In addition to delicious, nutritious beef, cattle also produce a variety of by-products used in industrial, pharmaceutical and household items. Fats and gelatin are used to make soap, shampoo, cosmetics, desserts and many industrial products such as photographic film and light filters.
The pancreas and liver are used for medicines for diseases such as anemia and hypoglycemia.
Hide, hooves and hair are used in products such as sports equipment, leather goods and paint brushes. A football, frequently called a "pigskin" is actually made from cow hide. Did you know that the hide and hair from a beef animal typically weigh about 100 pounds?
Information provided by the Nebraska Foundation for Agriculture Awareness and the Nebraska Beef Council.