by Carie Moore
I love pigs, but I love cows too!
Although I am not an "avid" milk drinker, never really have been since youth, I do my part by supporting both the dairy and coffee industry. Thank goodness for Latte's and splashes of milk in Americanos! I do cheese and Greek yogurt and of course the occasional ice cream.
About 15 years ago, I worked in large dairy in the dairy state of Wisconsin. I had never worked with dairy prior to this, only beef cattle. It was new, and much more exciting!
Pigs are pretty self-sufficient for the most part, but dairy is very scheduled. Feedings, milkings, calving, breeding. Each group in the herd is treated uniquely. A ruminant's feed ration also has to be balanced and no extreme changes from one feeding to the next.
Extreme care is taken with the cows before milk gets to the milk tank. Comfort, health, diet, breeding, environment, and calving are all monitored very closely.
Milking the cows is another major feat. Stress free movement and milking, cleanliness of teats-milking equipment-milk lines to the tanks-parlor, efficiency, bulk tank testing for antibiotics, and safety all play into a quality milk product for us.
Last weekend I visited the VanBedaf LegenDairy in Carrington. Wow. You want to talk about technology in agriculture! Over the past 20 years, they've made good things even better and done new things we never dreamed could be done with genetics. They have an open house for EVERYONE. They are open door, open book, and you can ask and see with no blinders how amazing the dairy industry is, especially in North Dakota.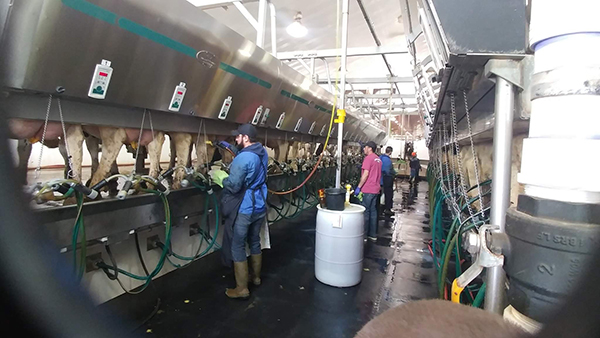 Yes, they're large – 1600 milking cows large – with more calves. To start a business like that, especially in North Dakota, with all the pushback against large farms, I think it takes three things: Courage. Opportunity. Willingness. I call it #thinkCOWND.
Courage - to go against those who disagree with you on your why.
Opportunity - yes, there are some who have more opportunity than others, and they take it, to make rural America even better. That's a positive, not something to use against them
Willingness - to get your hands dirty, to have the hard talks with the bankers, to fail or succeed, to step up and take the risk.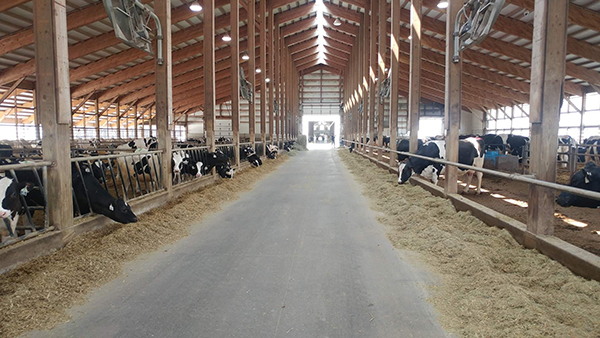 Go to these open houses and see where your food comes from. The place was packed and they educated the public on what a dairy farm is. Not a picture on the internet, not a story on some bogus webpage, but an actual working farm with the owners and family present to talk to you.
Undeniably dairy. We all use it, need it, want it. Let's support it.
---