Meet the Promotion & Education Committee
The Promotion and Education Committee is comprised of nine individuals elected from each of the NDFB districts in the state. The committee oversees a variety of programs to help people better understand the important role agriculture plays in our lives. To learn more about P&E, contact NDFB Director of Leadership Development, Joey Myers. Visit the P&E page on Facebook.
Alysa Leier
Chair and District 6 Representative
Alysa and her husband, Dustin, raise beans, flowers, wheat, corn and cattle on their farm near Minot. She is also a Mary Kay dealer and helps around the farm, driving tractor and combine. The Leiers have two children, Avery and Tilton.
Alysa says she got involved in Farm Bureau volunteer service because her family has been active in the organization since she was a small child.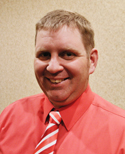 Nate Schlief
District 1 Representative
Nate and his wife Deb live south of Grand Forks with their sons Nicholas and Austin. Nate is employed by Machinery Pete, a division of Farm Journal Media. He is a territory sales manager covering advertising with farm equipment dealers in the five-state region. He enjoys helping local farmers harvest in the fall and continues to work toward his goal of farming. He also collects IH tractors and machinery. He currently serves as the president of the Grand Forks County Farm Bureau.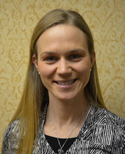 Kim Rupp
District 2 Representative
Kim and her husband Tyler live on a farm south of Fargo where they raise laying hens and vegetables for the farmers market. She works at the NDSU Sheep Research Unit as the Assistant Manager. She is also in the ND Army National Guard and involved in the Fargo Baptist Church. Kim says ,"I like to help promote agriculture and educate consumers and work with the public to tell our ag story." The Rupps have two children.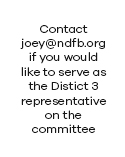 Vacant
District 3 representative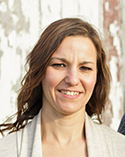 Carie Moore
District 4 representative
Carie and her husband, Jason, raise primarily soybeans and small grains as well as custom seed and harvest. Carie works for the Towner County Soil Conservation District and is Vice-Chair on her county Farm Bureau board. "I am very passionate about women in ag, rural community leadership, as well as working with educating youth about agriculture." She has 4 children who also get involved in sharing the importance of agriculture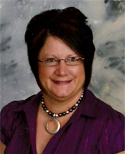 Carrie Deile
District 5 Representative
Carrie and her husband, Glen, live on a farm near Wishek. Carrie was born and raised on a dairy farm. She and Glen have three children, Linsey, Cody and Devin. Carrie also serves as the McIntosh County Farm Bureau secretary/treasurer.
Carrie says the P&E Committee is a great leadership board and she says she is excited to take on new challenges.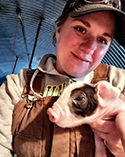 Heather Lang
District 7 representative
Heather Lang and her husband, Lucas, farm near Sterling, raising wheat, winter wheat, barley and peas. The couple has served on the state Young Farmer and Rancher Committee and have been involved in Burleigh County Farm Bureau for several years. Heather also operates Forever Fresh Florals. The Langs have three children, Regan, McKinnley and Jackson.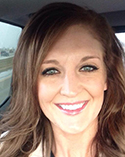 Tara Holmen
District 8 Representative
Tara farms with her father in Mountrail County. They raise durum, canola, peas, spring wheat, flax and lentils. She is the treasurer of Mountrail County Ag Improvement Association. Tara says she became involved "To promote agriculture and agriculture education in our communities in northwestern North Dakota."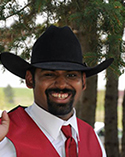 Chris Holznagel
District 9 representative
Chris and his wife, Lindsay, run a livestock services business, specializing in freeze branding and liquid feed supplements. Chris is also on the city council for Sentinel Butte and serves as vice president for Golden Valley County Farm Bureau. The Holznagels have two children.
Chris says he has been involved in NDFB for many years, because he feels "agriculture's side of the story needs to be shared with all people of all ages."