Meet the Promotion & Education Committee
The Promotion and Education Committee is comprised of nine individuals elected from each of the NDFB districts in the state. The committee oversees a variety of programs to help people better understand the important role agriculture plays in our lives. To learn more about P&E, contact NDFB Director of Organizational Development, Joey Bailey. Visit the P&E page on Facebook.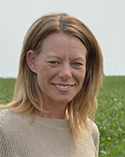 Sarah Lovas, P&E Chair
District 2 Representative
Sarah was elected NDFB Promotion and Education Committee chair in 2020. In her role, she has a seat on the NDFB Board of Directors.
Sarah and her husband Jason farm near Hillsboro raising wheat, corn and soybeans. Sarah is also an independent crop consultant and holds positions on the North Dakota Certified Crop Advisor Board and SBARE. She is the Traill County Soil Conservation District Supervisor.
She chose to become involved in Farm Bureau service to, "Help promote agriculture and make the agriculture industry better for future generations."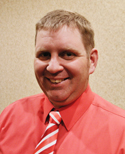 Nate Schlief
District 1 Representative
Nate and his wife Deb live south of Grand Forks with their sons Nicholas and Austin. Nate is employed by Machinery Pete, a division of Farm Journal Media. He is a territory sales manager covering advertising with farm equipment dealers in the five-state region. He enjoys helping local farmers harvest in the fall and continues to work toward his goal of farming. He also collects IH tractors and machinery. He currently serves as the president of the Grand Forks County Farm Bureau.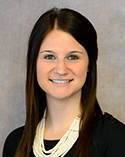 Kara Wulfekuhle
District 3 representative
Kara and her husband, Tyler, live in Wahpeton, ND. Kara works for North Dakota Farm Management at the NDSCS - Wahpeton location. Her husband works on the family farm where they raise corn, soybeans, wheat, and sugar beets. Kara and Tyler also manage a small herd of show cattle. When they're not working on the farm, Kara and Tyler enjoy going to shows and helping kids with their beef cattle projects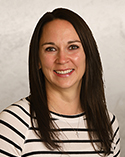 Jennie Brossart
District 4 representative
Jennie and her husband, Chris, farm near Wolford. They raise spring wheat, malting barley, soybeans, canola and corn. Jennie has been active in Farm Bureau on the county level and also is the Little Flower School PTO Secretary and serves on the St Mary's Ladies Committee.
Jennie says she is excited to help educate others about agriculture in our state and says being part of the committee is a way to help her help "on a higher level."
The Brossarts have three children.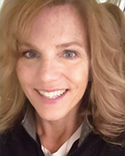 Brenda Gorseth
District 5 Representative
Brenda and her husand, Dan, have a custom grazing operation and run a commercial kitchen specializing in agri-tourism, catering and processing. She is a retired teacher and has served as the Foster County Farm Bureau secretary, the Woodward Township secretary/treasurer and as the St. Elizabeth Altar Society chair. The Gorseths have two children. Brenda says she hopes her "background and enthusiasm for Farm Bureau will help the committee succeed in educating our youth as to where their food comes from."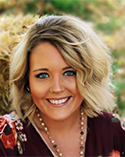 JaCee Aaseth
District 6 Representative
JaCee farms and ranches with her parents near Velva, N.D.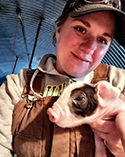 Heather Lang
District 7 representative
Heather Lang and her husband, Lucas, farm near Sterling, raising wheat, winter wheat, barley and peas. The couple has served on the state Young Farmer and Rancher Committee and have been involved in Burleigh County Farm Bureau for several years. Heather also operates Forever Fresh Florals. The Langs have three children, Regan, McKinnley and Jackson.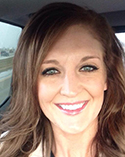 Tara Uran
District 8 Representative
Tara farms with her husband, Bradley, in Mountrail County. They raise canola, wheat, soybeans and peas. She is the treasurer of Mountrail County Ag Improvement Association. Tara says she became involved "To promote agriculture and agriculture education in our communities in northwestern North Dakota."
Jolyn Wasem
District 9 representative
Jolyn and her husband, Chris, have a commercial purebred Red Angus operation and raise crops for feed. Jolyn is a 4-H leader, a member of the N.D. Cattlewomen and Common Ground. She got involved in agriculture advocacy because she feels children are our future, "and we need to make sure they are getting accurate information about farming and ranching so our legacy can continue."