County Farm Bureaus
County Farm Bureaus are at the heart of NDFB's successful program and activities.
There are 50 organized county Farm Bureaus across the state.
Each county's program of work is overseen by a county Farm Bureau board of directors.
There are more than 300 county Farm Bureau leaders statewide.
NDFB's Field Staff serve as liaisons to the county organizations. Please contact the field staff representative assigned to your county if you have questions. See map below for more info: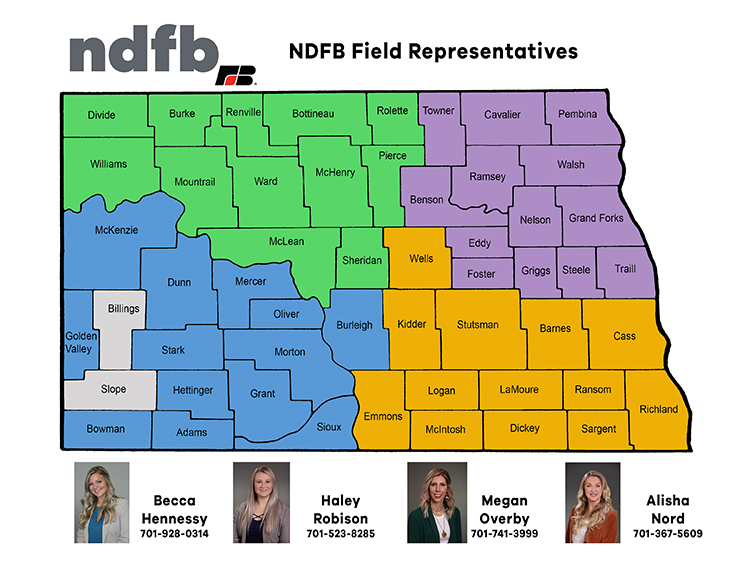 County Farm Bureau Facebook pages: