Meet the Young Farmers & Ranchers Committee
The YF&R program provides opportunities for young men and women to participate in activities designed to develop agricultural leadership and improve their farm operations. Many county Farm Bureaus also have active YF&R groups.
To learn more about YF&R, contact NDFB Director of Leadership Development, Joey Bailey. Visit the YF&R page on Facebook.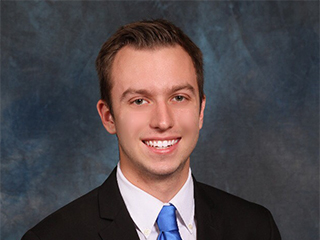 YF&R Chair and District 3
Dahltin Pahl
Ellendale, N.D.
Dahltin farms with his family raising wheat, soybeans and corn near Ellendale. The family also has a cow-calf operation. He has a dog named Jax and says he got involved in Farm Bureau through Collegiate Farm Bureau and attending conferences. "I like having the opportunity to help farmers and ranchers across the state."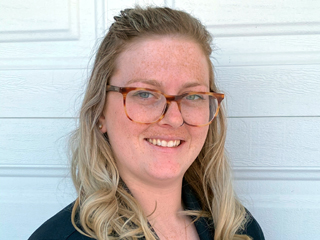 District 1
Riley Francis
Adams, N.D.
Riley grew up on a registered Shorthorn cow/calf farm in Walsh County. She also has several horses and says she got involved in NDFB after attending the Farm and Ranch Conference. "I met some pretty great people that made me feel welcomed and excited about what NDFB had to offer." In addition to her role on the YF&R Commitee, she is active in the American Shorthorn Association.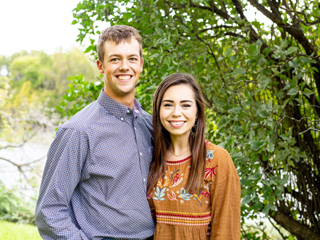 District 2
Luke and Elli Ressler
Hillsboro, N.D.
Luke and Elli farm with Elli's parents on a diversified crop and livestock farm near Hillsboro. The Ressler's are members of Farm Bureau, Stockmen's Association and Our Saviors Lutheran Church. Elli has been attending Farm Bureau meetings with her parents for quite a while and say they both like to be involved "and help out the ag community any way that we can."

District 4
Jenna Aasmundstad
Devils Lake, N.D.
Jenna's family has been active in Farm Bureau for decades. She works in Devils Lake for CHS and helps on the family farm west of Devils Lake. She is active in NDFB because she "enjoys policy and having an opinion within the organization.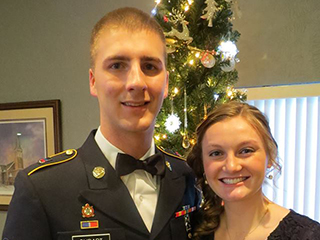 District 5
Paul and Rachel Subart
Steele, N.D.
Paul and his wife, Rachel farm near Steele, raising soybeans, canola, lentils and corn. Rachel works at the Bank of North Dakota and Paul also works as an agronomist. Paul is on the church council and the Kidder County Farm Bureau board. He also serves in the North Dakota Army Guard. Rachel is active in Dollars for Scholars and Meal on Wheels. Paul has been involved in Farm Bureau since he was a kid and says he loves the grassroots policy approach of the organization.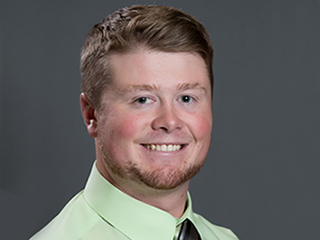 District 6
Garrett Becker
Minot, N.D.
Garrett and his parents, Thomas and Shelly Becker run a Purebred Angus farm. Besides the cattle, Garrett works at Northwestern Mutual as a Financial Representative. He is also a part of the American Angus Association, ND Angus Association, and ND Stockmen's Association. "I attended the 2018 YF&R Conference and thought it was a great educational experience for young farmers and ranchers. I'm glad I get the opportunity to help Farm Bureau by teaching the future of North Dakota agriculture."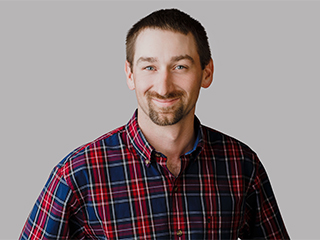 District 7
Ethan Olsen
Mandan, N.D.
Ethan runs a commercial cow/calf and backgrounding operation with his father. They grow silage and grain corn, oats, barley and alfalfa hay for their livestock. He is involved in Morton County Farm Bureau and says he saw some of the things his county Farm Bureau was doing, "And I was like, 'Why not be a part of that?' " Ethan also says he thinks it's important to help educate the next generation about agriculture and what it means for all of us.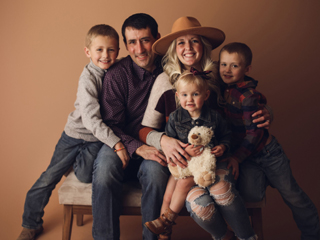 District 8
Ashley Skarsgard
Stanley, N.D.
Ashley and her husband, Aaron, farm growing spring wheat, durum, canola, flax, soybeans, pease and barley. They are active in Mountrail County Farm Bureau and Ashley has been part of Farm Bureau since 2008 after meeting her now husband when he served as the Dist 8 YF&R rep. She says her children are a little older so it seemed like a good time to get more involved, "and share my passion for agriculture and gain more knowledge from others along the way."

District 9
Sheridan Visser
Reeder, N.D.
Sheridan and her husband, Austin, ranch near Reeder, raising 200 head of cattle and 100 head of commercial meat goats. She is a firefigher and emergency first responder for the Reeder Fire Department and work with crop insurance for Farm Credit of Mandan. She says she got involved in Farm Bureau because she wanted to get more involved with her community and "extend my network and advocate for agriculture."