Meet the Young Farmers & Ranchers Committee
The YF&R program provides opportunities for young men and women to participate in activities designed to develop agricultural leadership and improve their farm operations. Many county Farm Bureaus also have active YF&R groups.
To learn more about YF&R, contact NDFB Director of Leadership Development, Joey Myers. Visit the YF&R page on Facebook.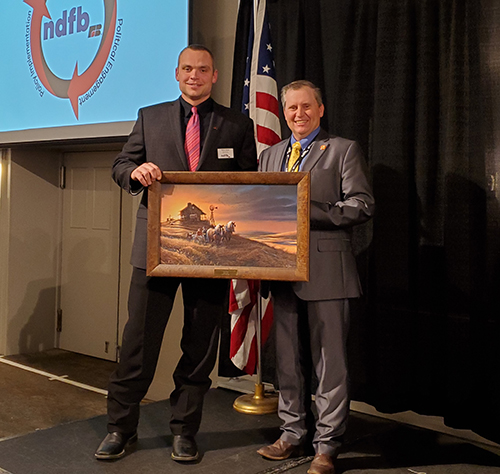 District 4 and Committee chair
Steven Walsh
Mylo, N.D.
Steve and his wife, Sara, raise soybeans, wheat, canola and run a cow/calf operation. They have three children. Steve is on the Valle Lutheran Church Council. He also is a junior high basketball coach. He says he became active in NDFB to "do my part in helping to promote and protect ag. I believe in the mission of Farm Bureau and want to be part of it."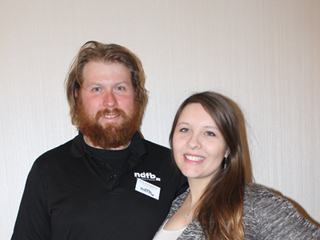 District 1
Evan Montgomery
Manvel, N.D.
Evan And Emily Montgomery live on the family farm near Manvel, with their daughter Lillian and their dogs Ernie and Shona. They farm primarily wheat, soybeans, and corn in Grand Forks County. Additionally, they help Evan's family maintain a small beef cattle herd and an active horse ranch. Emily is the executive director of the Empire Arts Center, a historic theater in downtown Grand Forks. Evan and Emily both spend their free time being involved as performers, volunteers, and audience members in the local Grand Forks arts scene.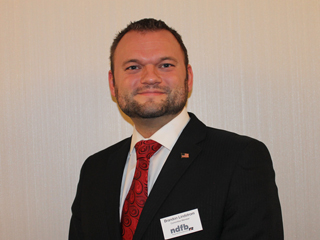 District 2
Brandon Lindstrom
West Fargo, N.D.
Brandon farms with his father and brother, raising corn and soybeans near Casselton. Brandon is on the Cass County Farm Bureau board. Brandon says he became active in NDFB because he wants to be "part of an organization whose principles I agree with." He also wants to help shape the future of agriculture.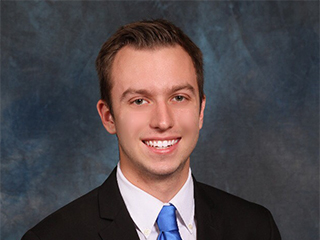 District 3
Dahltin Pahl
Ellendale, N.D.
Dahltin farms with his family raising wheat, soybeans and corn near Ellendale. The family also has a cow-calf operation. He has a dog named Jax and says he got involved in Farm Bureau through Collegiate Farm Bureau and attending conferences. "I like having the opportunity to help farmers and ranchers across the state."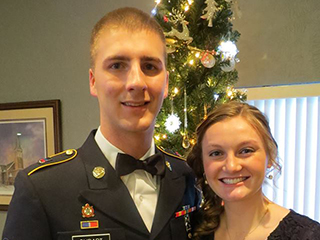 District 5
Paul and Rachel Subart
Steele, N.D.
Paul and his wife, Rachel farm near Steele, raising soybeans, canola, lentils and corn. Rachel works at the Bank of North Dakota and Paul also works as an agronomist. Paul is on the church council and the Kidder County Farm Bureau board. He also serves in the North Dakota Army Guard. Rachel is active in Dollars for Scholars and Meal on Wheels. Paul has been involved in Farm Bureau since he was a kid and says he loves the grassroots policy approach of the organization.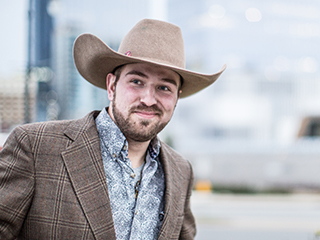 District 6
Garrett Dockter
Denhoff, N.D.
Garrett farms with his parents, Scott and Lisa near Denhoff. They have a cow-calf operation and a custom background feed lot. They also grow feed crops. Garrett says he joined NDFB because the political side of agriculture is something he enjoys learning about.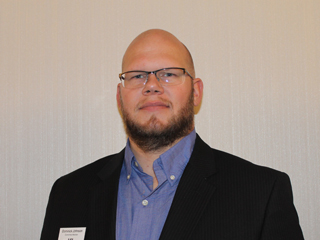 District 7
Dominick Johnson
Bismarck, N.D.
Dominick and his wife, Denise, have experience in corn, sunflowers, wheat, canola, soybeans and peas. They have four children. Dominick is a member of the Burleigh County FB board of directors, and serves as vice president.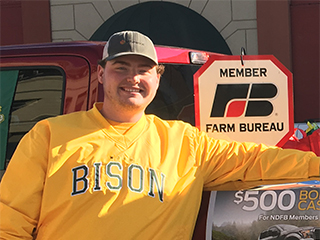 District 8
Travis Binde
Fortuna, N.D.
Travis and his parents, Arley and Shirley Binde have small grains and livestock on their farm. Travis is a member of NDSU Collegiate Farm Bureau, Saddle and Sirloin and Collegiate FFA. He says NDFB is "a great organization to be a part of and to share common beliefs."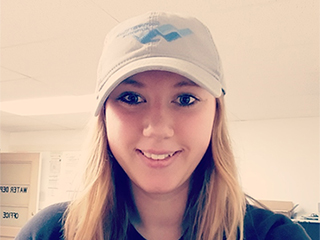 District 9
Jessica Dukart
Dickinson, N.D.
Jessica grew up in the Belfield area on a farm and ranch where her two uncles and I take part in raising a variety of crops and running a cow/calf operation. She received an ag degree from Dickinson State Univeristy and works at Southwest Water Authority in Dickinson Jessica says she first became involved with NDFB as a DSU collegiate member and, "I am more than grateful for the opportunity to participate on the YF&R board as NDFB is a great organization and opportunity for growth of young farmers and ranchers."