Promotion, Education & Safety
Agriculture plays an important role in all our lives. Farm Bureau's Promotion and Education program offers a variety of opportunities for you to get involved. The program is coordinated through the NDFB Promotion & Education Committee, which is comprised of individuals elected to their positions in each of NDFB's nine districts. If you would like to help, contact Joey Bailey, at joey@ndfb.org. Follow the P&E Committee on Facebook.

On Your Table - Members of the Promotion and Education Committee are valuable contributors to our informational mini-site On Your Table. They provide blog posts, recipes and more, so that consumers can get to know the people who produce our food and be assured that the food they are feeding their families is nutritious and safe.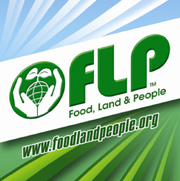 Food, Land & People - The hands-on lessons of this program are objective in content and promote the development of critical thinking skills so that students can better understand the interrelationships among the environment, agriculture and people of the world. Contact Jill Vigesaa at jill.vigesaa@gmail.com for more information. Follow FLP on Facebook.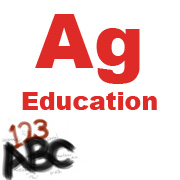 Teacher Resources - NDFB has downloadable agriculture-related teacher resources to help educators achieve their required standards and benchmarks.

North Dakota Living Ag Classroom - This program is a collaborative effort of many agriculture and commodity groups. A Promotion & Education Committee member represents NDFB in the planning of the event in their district. NDFB highlights sugarbeets at Living Ag Classroom events.
Scholarships - NDFB oversees a variety of scholarships to help those not only studying for careers, but for those who are attending college to change careers. Click here for information on the scholarships.
Special Assignment Pizza - The committee spearheads this event at schools throughout the state. The purpose is to help kids learn more about where the ingredients come from for their favorite food: Pizza! There is also a video in which you get to meet some of the farmers behind your pizza ingredients.

Conversations on Coping -This five episode podcast features members of the committee sharing their stories, their insights and how important it is to seek out help when it seems like you are all alone in the way you feel.

Mental Health and Stress Reduction - A video series with Josie Rudolphi, an assistant professor at the University of Illinois Urbana-Champaign. Her research and outreach focuses on farm stress and mental health. She spoke at the 2019 Farm and Ranch Conference.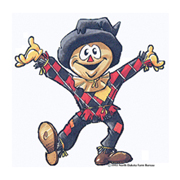 Looking for farm safety videos? Go to our farm safety video page.
Check out Progressive Ag's homepage for additional safety day information.