Straight Talk with NDFB
NDFB hosts a podcast designed to help farmers and ranchers gain a competitive edge and keep you up-to-date on legislative issues during the Legislative Session and more.
You can find Straight Talk on Apple Podcasts, Spotify, Stitcher, Amazon Music and Google Podcasts and iHeart.
The sixth season of Straight Talk goes back to its roots and is once again focusing on legislative issues, particularly how they relate to agriculture. The podcasts will be issued every other week throughout the 68th Legislative Assembly and will feature legislative leaders sharing more about the issues impacting agriculture.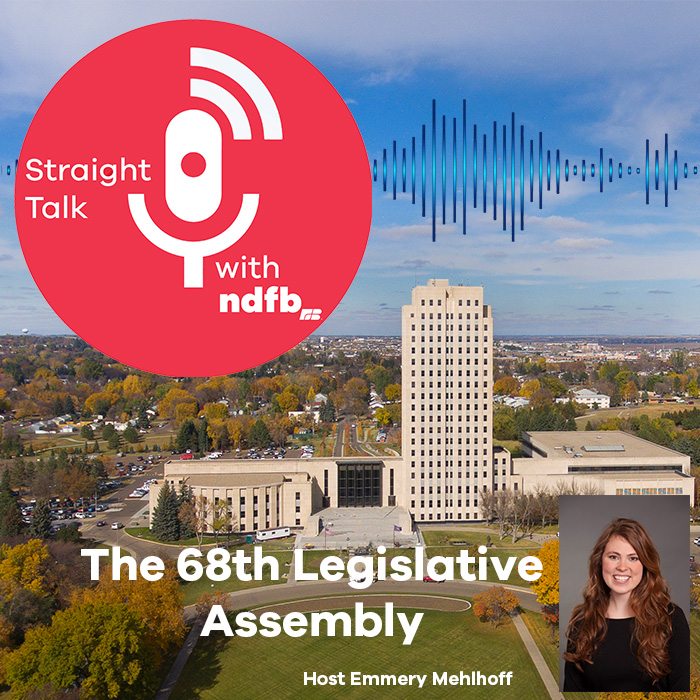 A holiday fifth season of Straight Talk featured vendors who participate in NDFB's Farmhouse Treasures for You member-to-member direct marketing publication. For five Wednesdays leading up to Christmas, your host, Emmery Mehlhoff shared stories from one of the participants in the publication. Be sure to listen!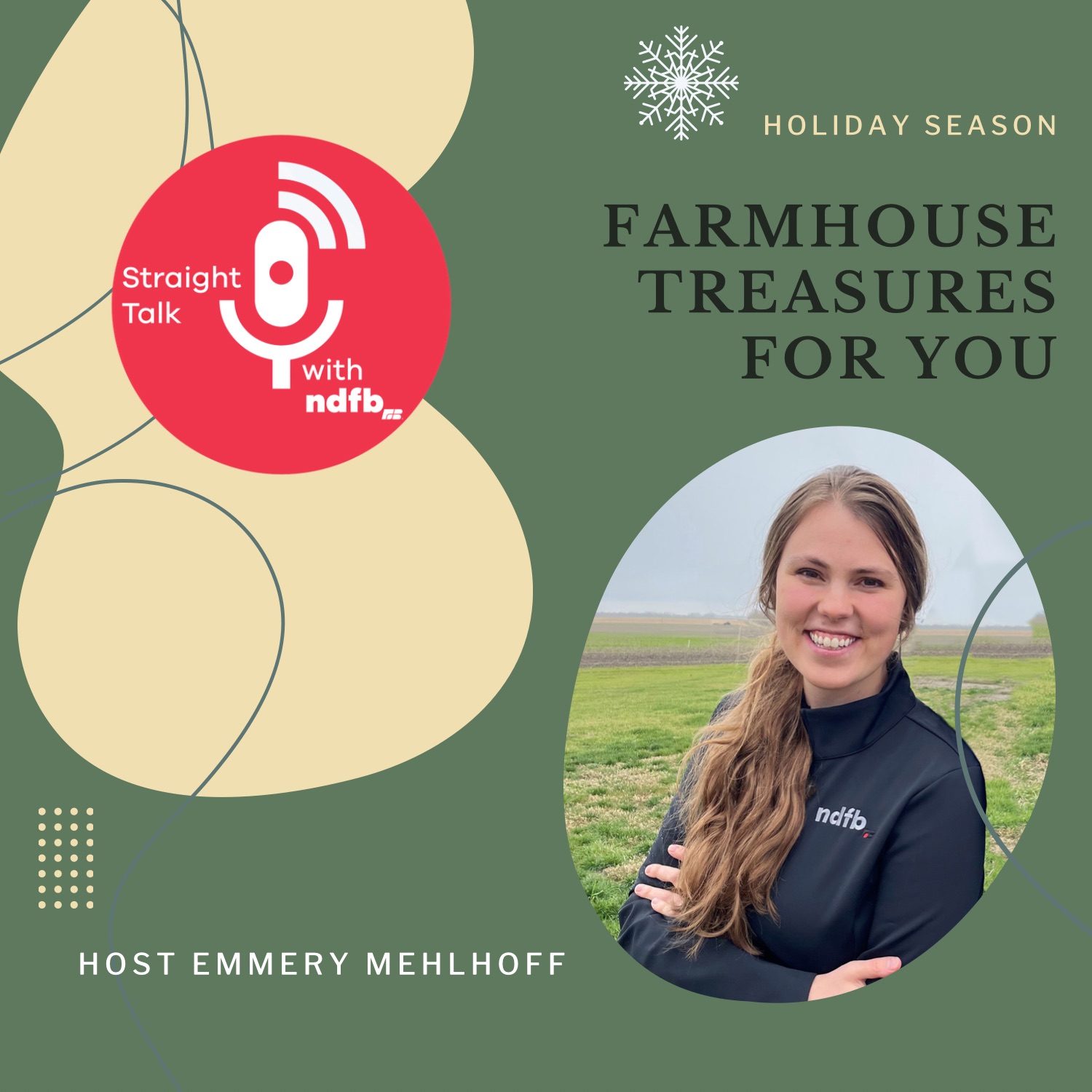 A fourth season pertaining directly to term limits featured NDFB Public Policy Liaison Emmery Mehlhoff talking with people from other states as well as North Dakota people who don't support term limits. The NDFB Board of Directors went on record this past spring in opposition to term limits. Learn more about this issue and why term limits aren't the best option for North Dakota by listening to the podcast.
In the third season, host Emmery Mehlhoff was joined by her brother Ezra Grotberg as they shared insights and stories designed to help you improve management on your farm or ranch to make it more profitable.