Events
77th State Annual Meeting
Date/Time: Friday November 22 at 10:00 AM
Location: Holiday Inn, Fargo
Friday, November 22
10:00 a.m. – 5:30 p.m. - Registration
11:30 a.m. – 12:45 p.m. - Luncheon
1:00 p.m. – 5:30 p.m. - Opening General Session & Pre-Delegate Session
Open Resolutions
Delegate Session
6:00 p.m. – 7:30 p.m. - Social (Hors d'oeuvres only)
7:30 p.m. - Live Auction
Saturday, November 23
6:45 a.m. – 5:00 p.m. - Registration
8:00 a.m. – 12:30 p.m. - Delegate Session continues
12:30 p.m. – 2:00 p.m. - District Caucus Elections & Lunch
2:00 p.m. – 3:00 p.m. - President and Vice President Elections
3:00 p.m. – 5:00 p.m. - Focus Meeting: A&E Committee & PF&E Committee
3:00 p.m. – 4:00 p.m. - Collegiate Farm Bureau Discussion Meet
5:15 p.m. – 5:45 p.m. - Social
5:45 p.m. - Banquet
5:50 p.m. - Prayer
6:00 p.m. - Dinner
7:00 p.m. - Program
8:00 p.m. - Tim the Dairy Farmer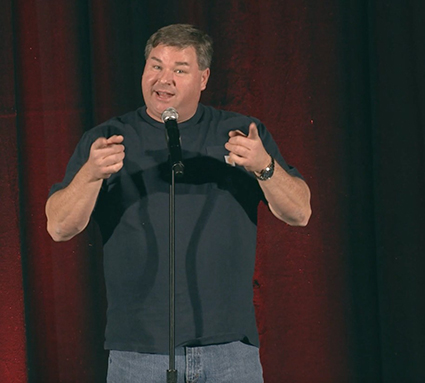 Tim the Dairy Farmer is definitely not a motivational speaker. Tim is a Florida dairy farmer and comedian. His experiences on and off the farm help him bring out the humor of everyday rural life.
His television credits include CMT, Last Comic Standing, FOX and a live stream from a Family Reunion. Tim can be heard regularly on SiriusXM radio.
Most recently, Tim was signed by famed comedian Larry the Cable Guy to produce Tim's album "Farm Raised." No matter what your background, Tim will have you doubled over from laughter with his laughs-per–minute style.
46.863086
-96.846658