News
Dr. Tilton honored
Created: 3/13/17 (Mon) | Topic: Leadership
Dr. James Tilton was inducted into the N.D. Agriculture Hall of Fame at the North Dakota Winter Show in Valley City, March 11. He was nominated for the honor by NDFB. (He is pictured above with NDFB Southeast Field Representative Alisha Nord.)
Dr. Tilton is a retired Animal and Range Science professor at North Dakota State University. He spent nearly four decades as a faculty member and a research scientist there.
According to the official press release, Tilton taught courses in reproductive physiology, endocrinology and swine production. He also served on more than 100 college committees and was chairman on numerous committees.
Tilton developed the curriculum to initiate an equine studies program. Today, that program has more than 50 majors. He developed an online interactive course for two state universities, to simultaneously teach a Large Animal Reproductive course at both sites. He has also published more than 100 articles on swine reproduction and traveled extensively in Europe, Australia and Southeast Asia, discussing managmenet of swine herds.
Tilton and his wife, Judy, live in Fargo. They have four children, fourteen grandchildren and three great grandchildren.
Congratulations, Jim, on this well-deserved honor.
The permanent home for the state''s Agriculture Hall of Fame is at the North Dakota Winter Show in Valley City. The display is available for viewing at both the Winter Show Event Center and the Rosebud Vistor's Center in Valley City. Dr. Tilton is pictured below during the induction ceremony.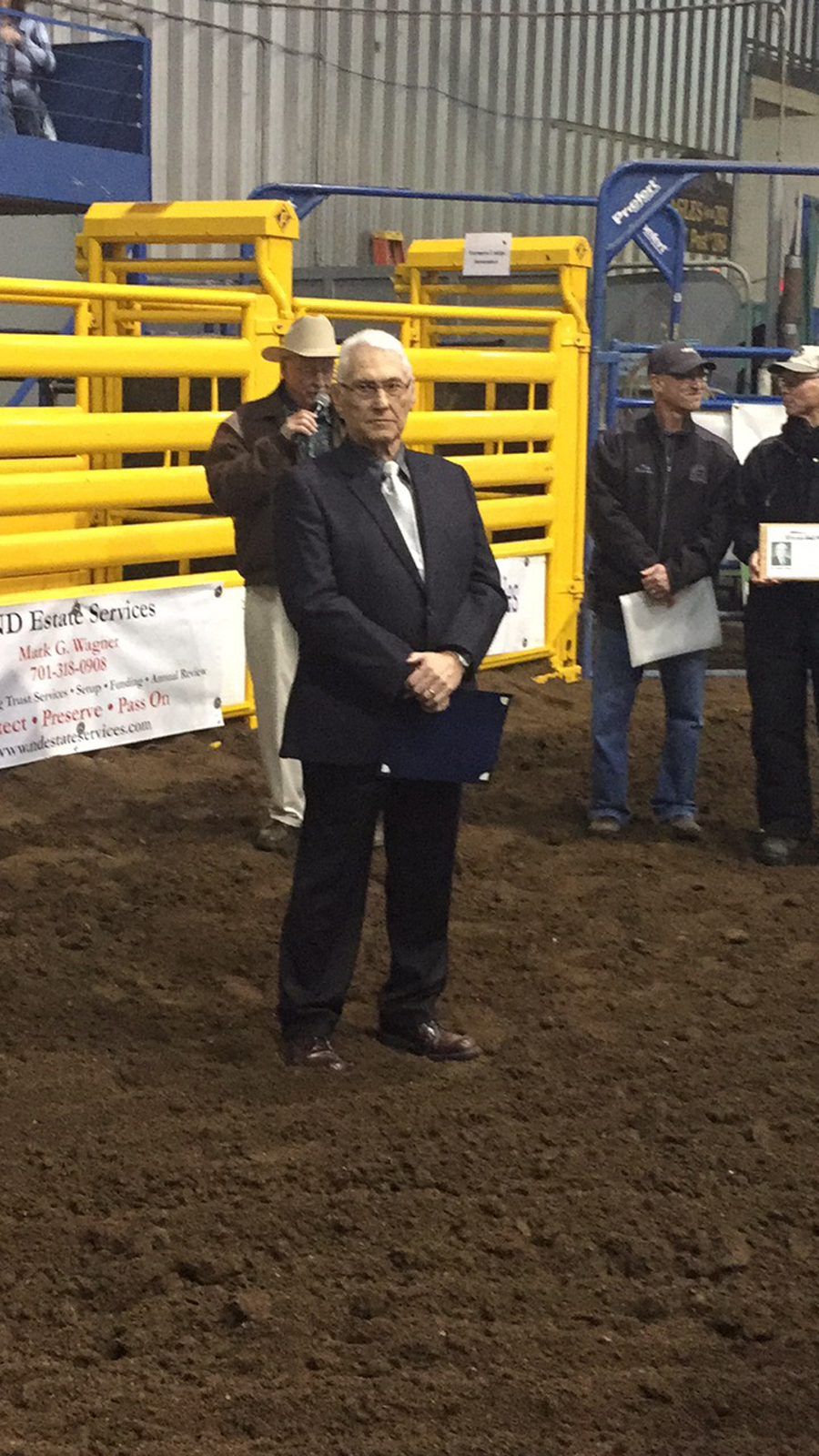 ---
Do you have a news story to share? Send it to us and we might post it on our website!