News
Farmers save cattle herd from floodwaters
Created: 5/24/13 (Fri) | Topic: Leadership
In this week's NDFB Newsline, (sent early because of the Memorail Day holiday) Pembina County Farm Bureau President Darren Olafson shares his story of helping a neighbor get his cattle herd to higher ground when the Tongue River flooded the area and the nearby dam was in danger of failing.
To download the mp3, click here.
To go to the NDFB Newsline page, click here.
The photo below shows the floodwaters Olafson and other farmers drove through to get the cattle to higher ground.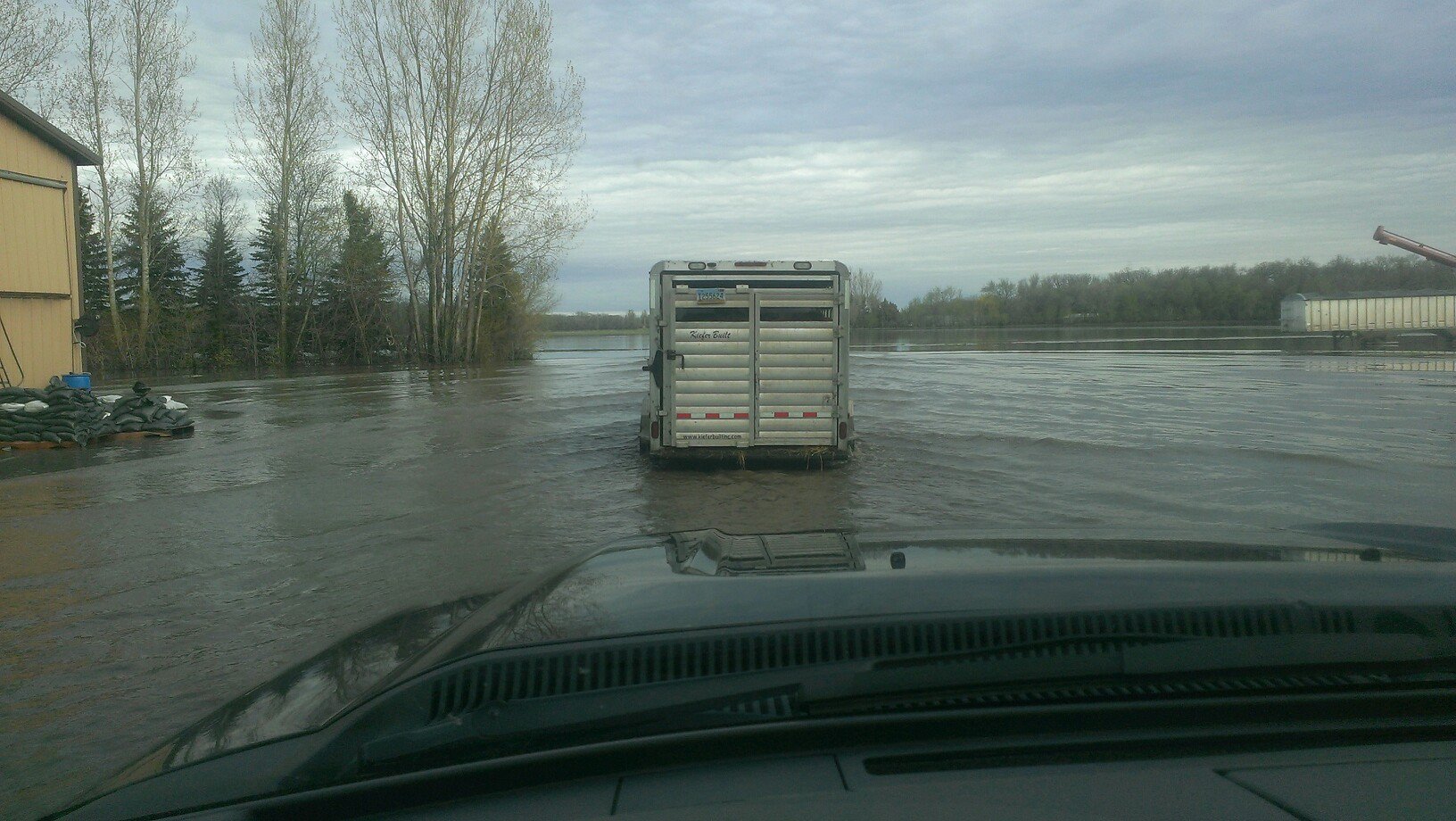 ---
Do you have a news story to share? Send it to us and we might post it on our website!