News
Created: 7/03/13 (Wed) | Topic: Leadership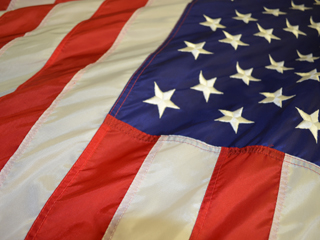 Freedom isn't free
Brian Kalk, retired from the U.S. Marine Corps, reminds us to thank those who served in uniform as we celebrate our country's 237th birthday:

On July 4th America will be 237 years old. An enormous price has been paid by every generation, beginning with our Founding Fathers to our troops today. Throughout our history one thing is clear: FREEDOM ISN'T FREE!

Next year will mark 100 years since the start of World War I. The World War I generation has passed on and the World War II generation is leaving us daily. It has been 60+ years since the beginning of the Korean War and 50+ years since the Vietnam War. When you add the conflicts in the Middle East, the past 100 years have witnessed an unprecedented sacrifice on the part of America's Veterans.
On July 4th, as well as every day, please make an effort to thank those who have worn the uniform of our nation. From the first shots fired at Lexington and Concord to the continuing action in Afghanistan, those who have served comprise a Roll Call of Honor for America. Because of these heroes, we have the privilege to live in the greatest nation in history.
America faces many challenges today. We will overcome and remain in President Reagan's words, the shining city on the hill. Our job is to never let the shining lights of freedom dim.
Let's enjoy America's Birthday, but let us never forget how we got here. Today's generation, like all generations, are paying the price of Freedom because FREEDOM ISN'T FREE!
May God Bless You and God Bless the United States of America!
Brian Kalk
ps...Now more than ever we need to do our best to support our Veterans organizations.




---
Do you have a news story to share? Send it to us and we might post it on our website!