News
Created: 1/02/19 (Wed) | Topic: Leadership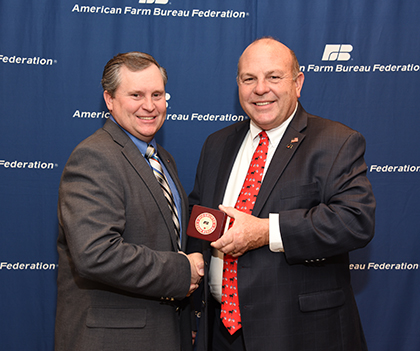 NDFB recognized
NDFB grew by 431 member-families in the 2017-18 membership year, and was recognized for membership growth during the American Farm Bureau Federation Resolutions Meeting in Washington, D.C. in December.
Pictured are NDFB President Daryl Lies (on left) and AFBF President Zippy Duvall.
---
Do you have a news story to share? Send it to us and we might post it on our website!