News
U.S. House candidate Rick Berg visits NDFB board
Created: 9/16/10 (Thu) | Topic:
Candidate for U.S. House, Rick Berg, stopped by the North Dakota Farm Bureau office in Fargo to meet with the organization's board of directors today.
The board of directors was holding one of its regular meetings and invited the candidate to stop by to say a few words.
Berg expressed frustration with what is currently happening in Washington, D.C. "People wanted Washington to change, not America," he pointed out.
The North Dakota Farm Bureau PAC recently endorsed Berg for Congress.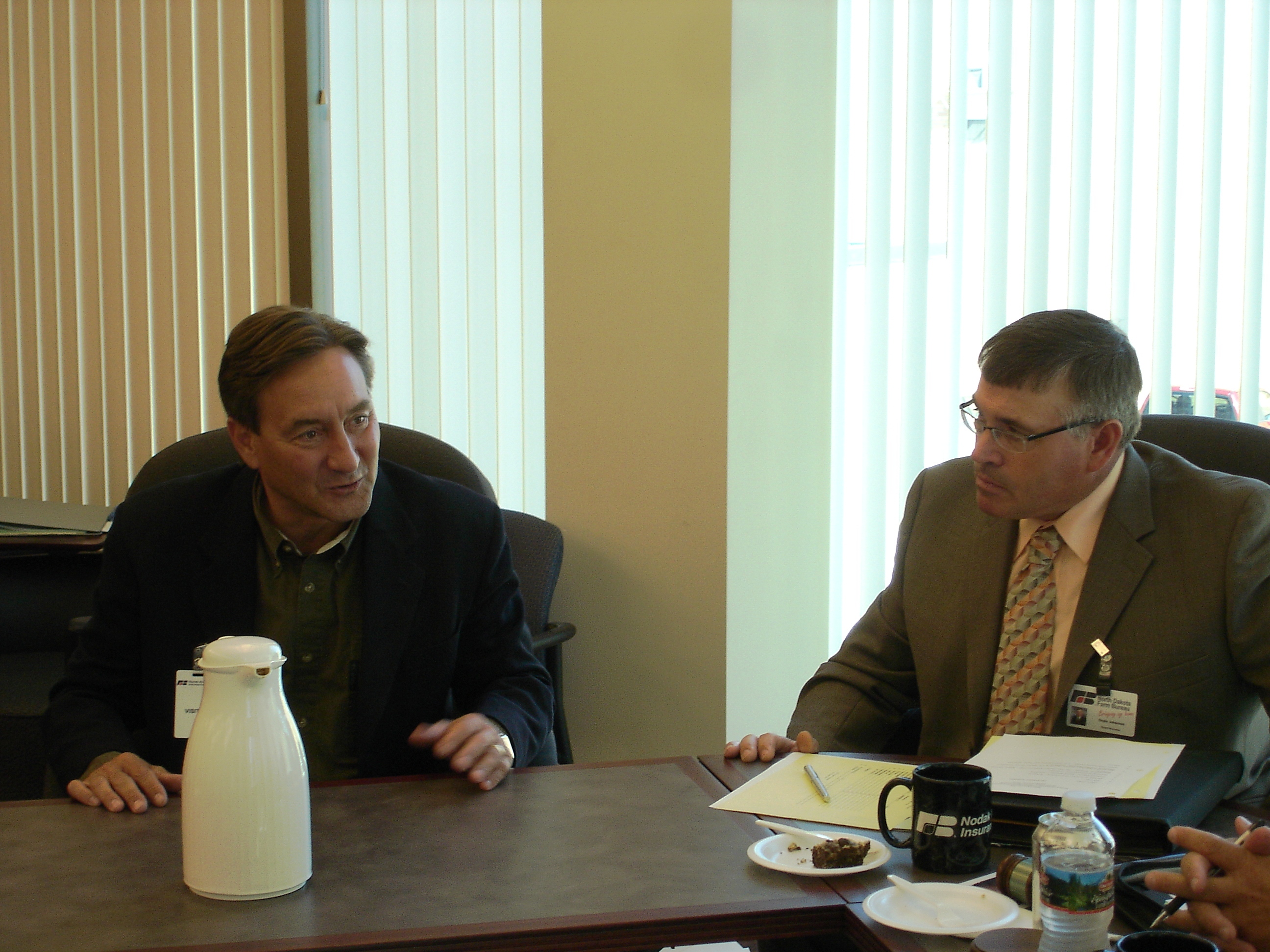 Pictured here are Berg and NDFB Vice President Doyle Johannes of Underwood.
---
Do you have a news story to share? Send it to us and we might post it on our website!