NDFB Week 2022
County activities held throughout the week.
NDFB Week was held March 6-12, 2022. The week focuses on all the achievements North Dakota agriculture is known for and the value of our beautiful land. A statewside drawing contest was held and, according to NDFB Director of Public Relations Lisa Hauf, over 350 entries were judged this year.
"It was so much fun to see what the students had learned about North Dakota agriculture and then seeing that come to life on paper," she said.
The fourth-grade winner for creativity is Braelyn Rath of Tuttle, N.D. Fourth-grade winner for artistic composition is Carina Pasere of Killdeer, N.D.
The fifth-grade winner for creativity is Alyvia Kline of Scranton, N.D. Fifth-grade winner for artistic composition is Brooke Oster of Sterling, N.D.
Each winner received $50.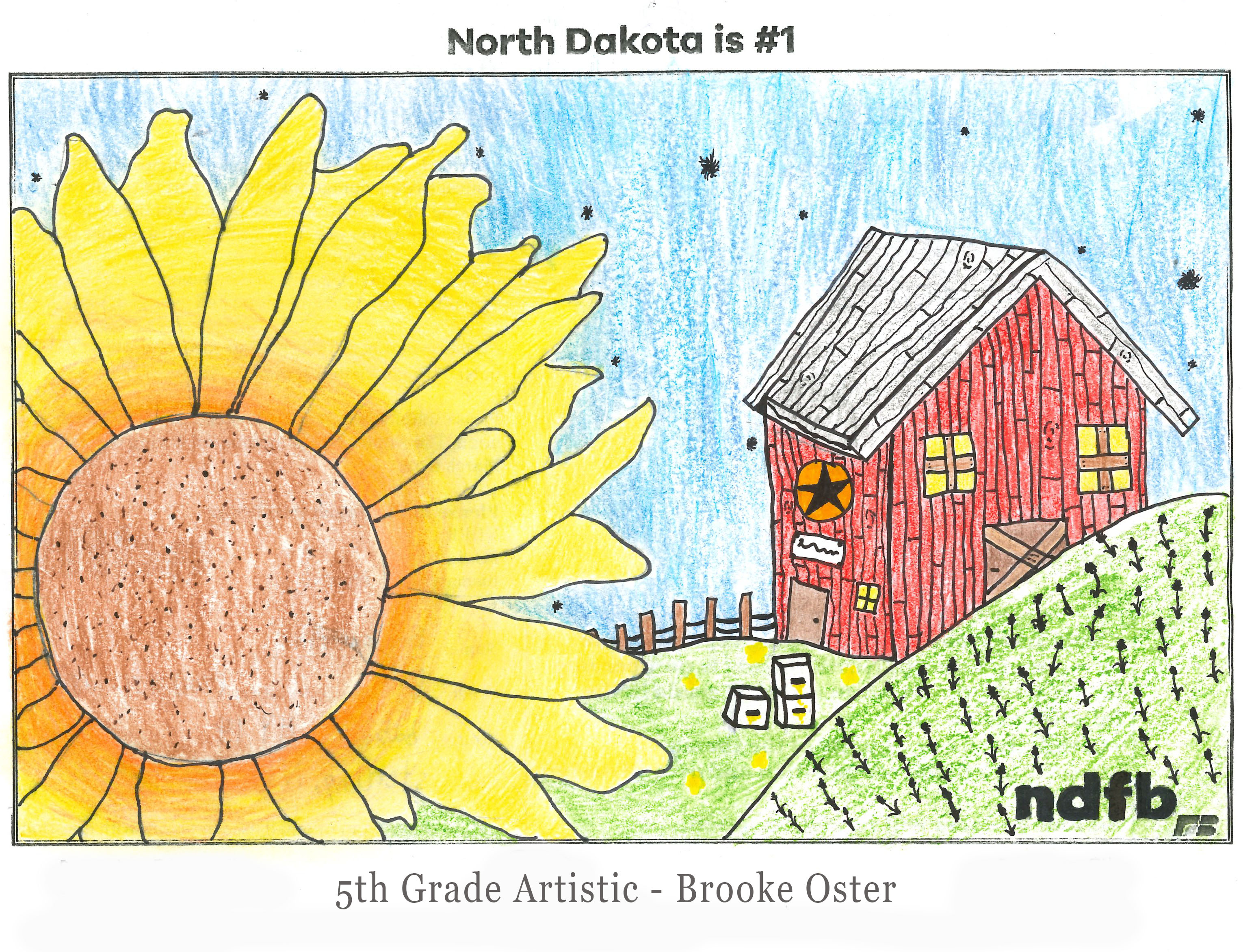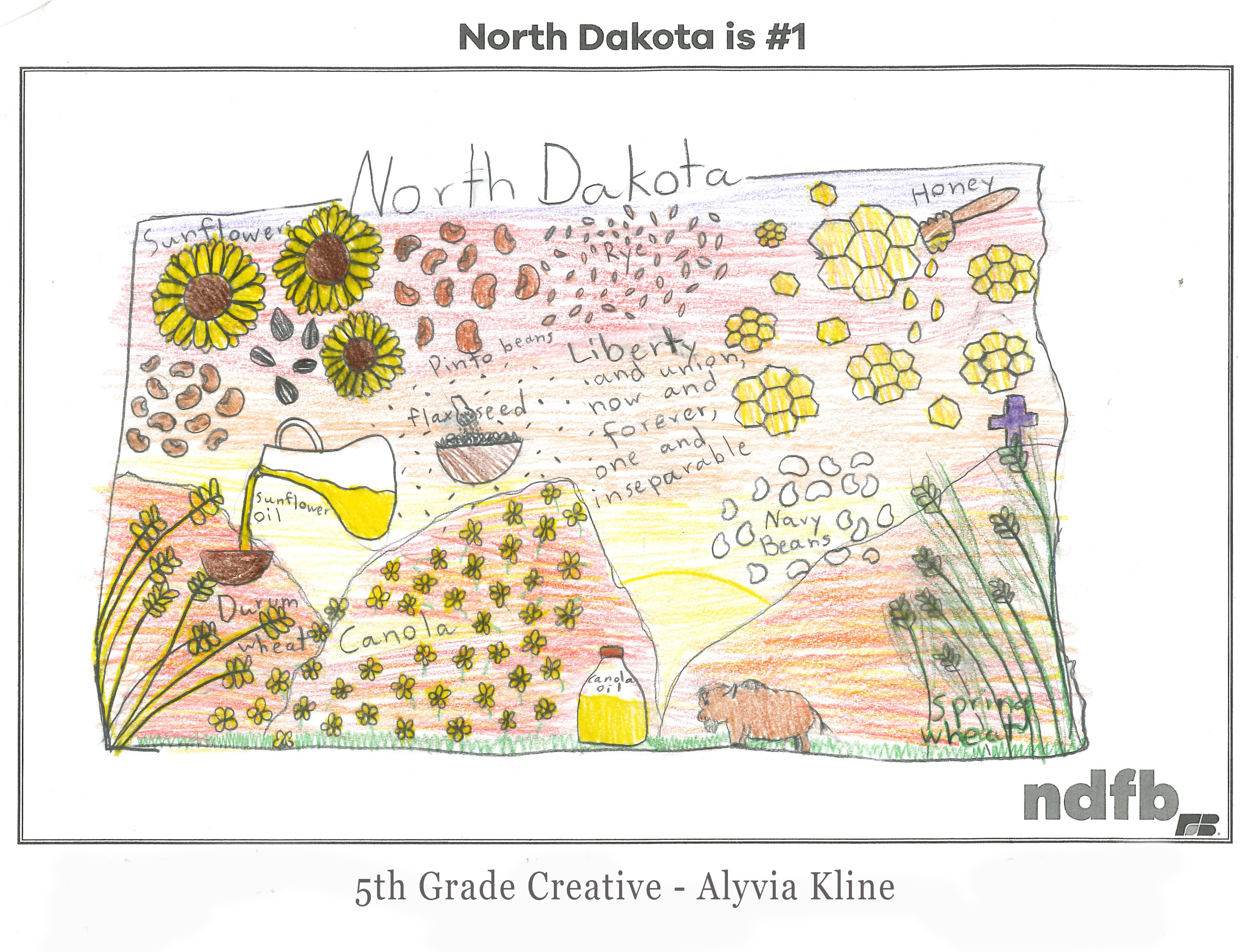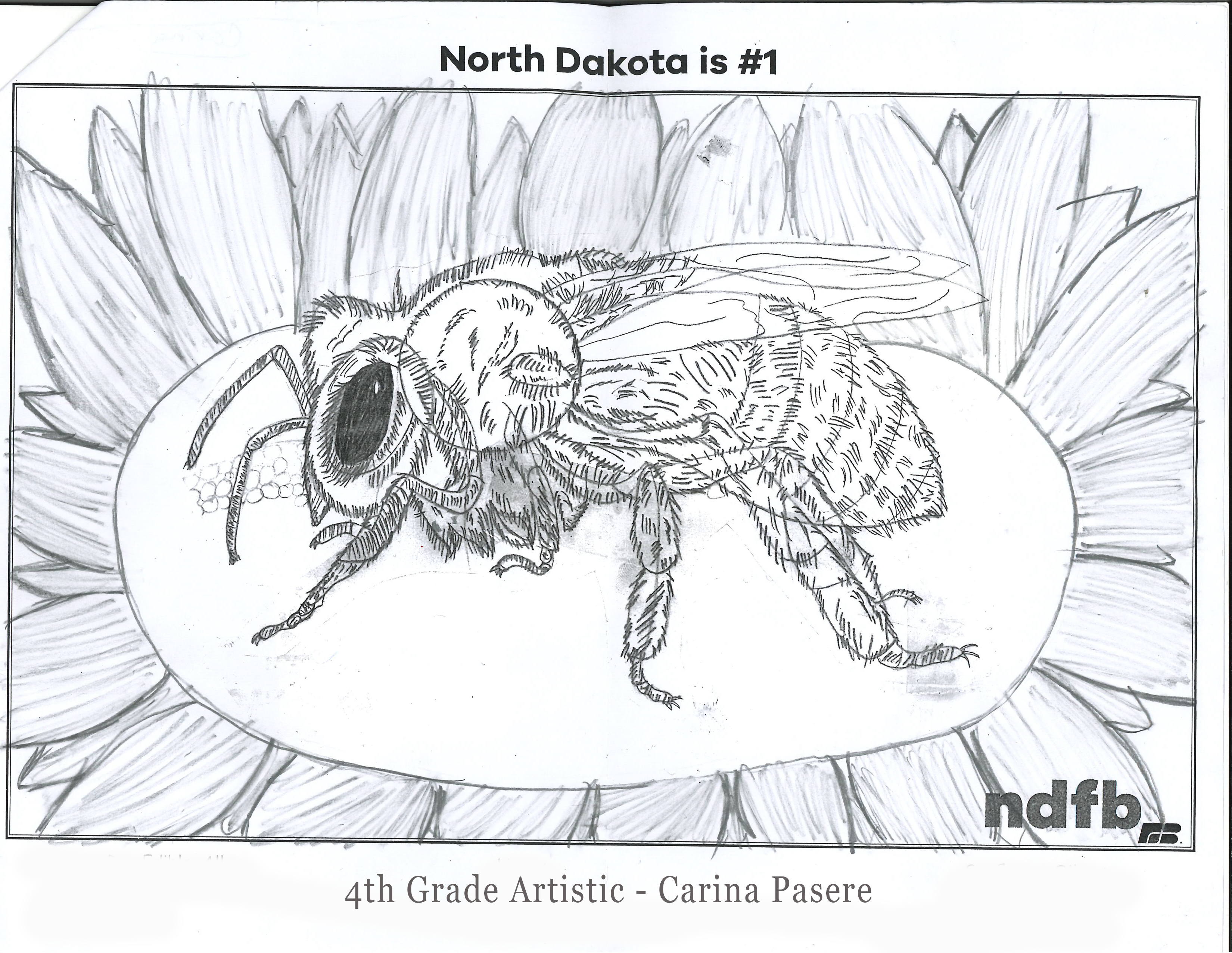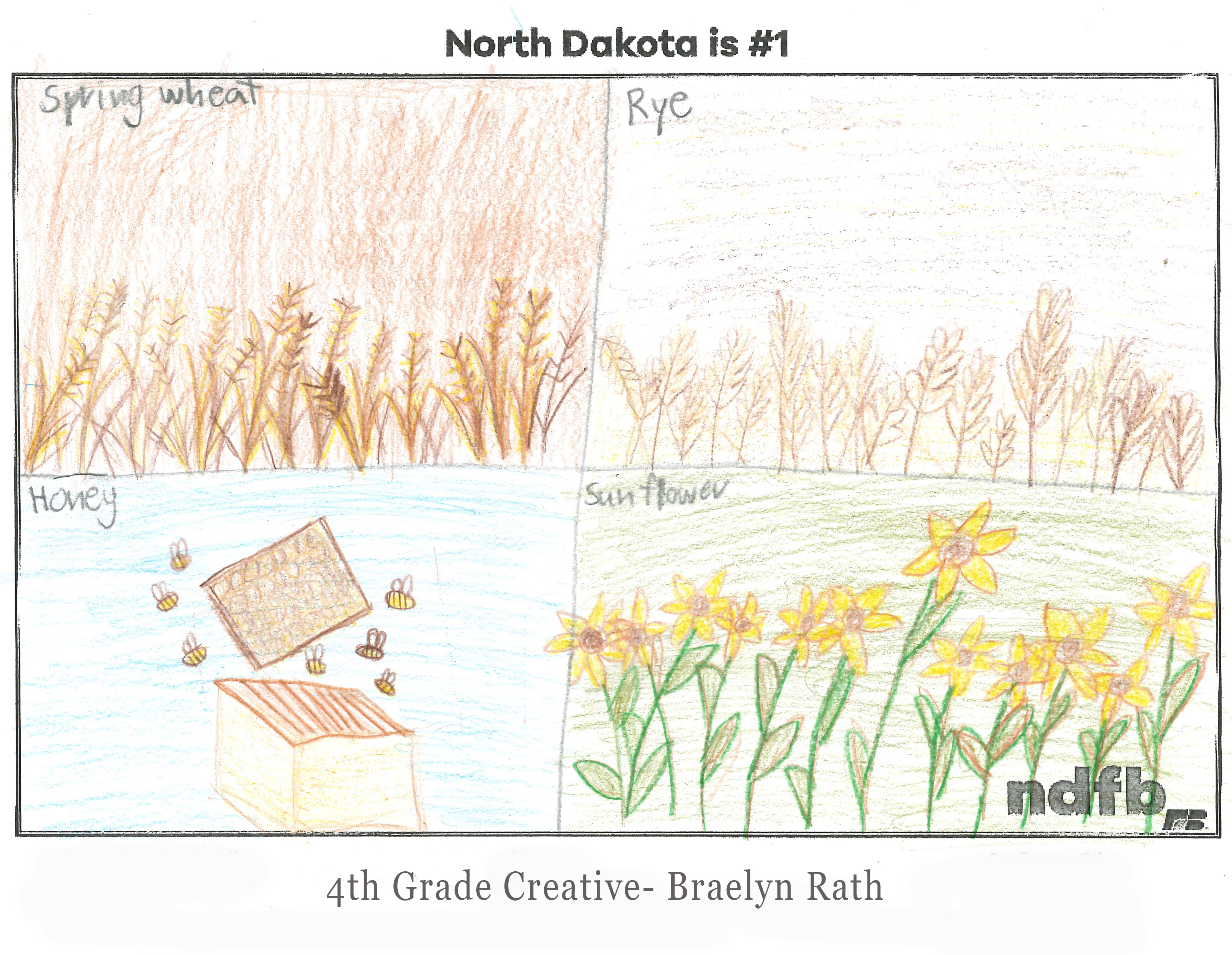 County Farm Bureaus held a variety of activities. Here are just some of the events:
Barnes County Farm Bureau held a Free Meat Monday event from 11 a.m. to 1 p.m. at the City View Fuel in Kathryn, N.D. on March 7.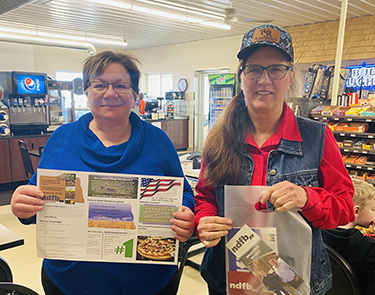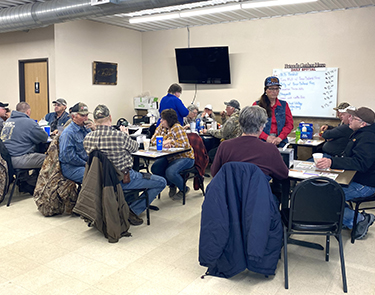 Barnes County Farm Bureau President Carol Peterson and BCFB Director Seryl Smith at the Free Meat Monday event in celebration of #ndfbweek22.
Bottineau County Farm Bureau sponsored trivia on the radio the week before and during NDFB Week.
Foster County Farm Bureau handws out milk and ice cream bars as a snack break during the FFA/4-H judging contest in Carrington on March 12.
Kidder County Farm Bureau held ag trivia on a billboard outside of Steele, N.D., during NDFB Week.
Logan County Farm Bureau provided $5 off any meal at the White Maid in Napoleon on March 4. Ag trivia was also held with prizes.
McIntosh County Farm Bureau served ice cream at the Wishek school cafeteria during NDFB Week.
McLean County Farm Bureau held SIDNE car demonstrations at the Max and Garrison high schools on Feb. 25 and 28th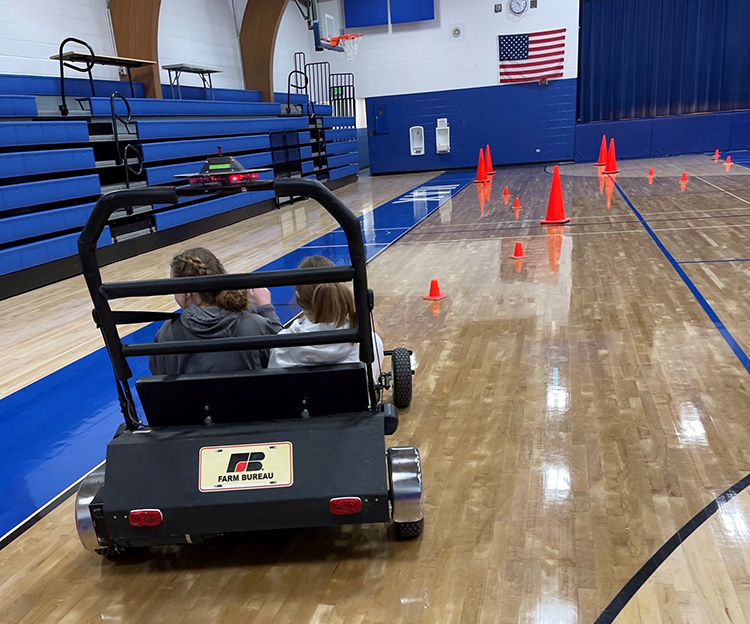 Mountrail County Farm Bureau held a chili cookoff on February 19.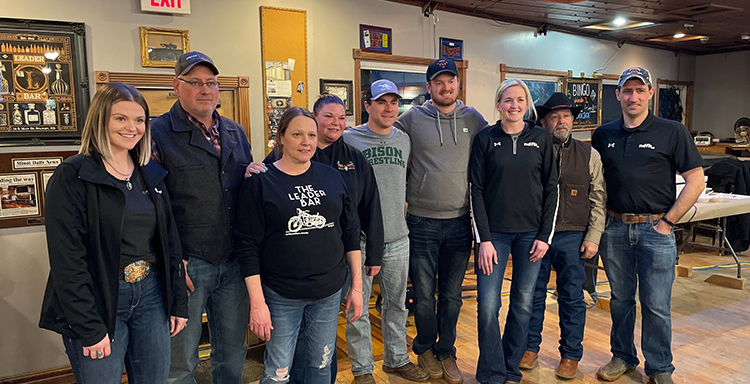 From left, NDFB Northwest Field Representative Becca Hennessy, second place winner Junior Brant, third place winners Shari Donnell and Leann Graber, first place winners Riley Plant and Adam Monson, Ashley Skarsgard, honorable mention and people's choice winner, District 8 NDFB Director Keith Rockeman and Mountrail County Farm Bureau President Aaron Skarsgard.
Ramsey County Farm Bureau sponsored a drawing for two chances to win $100 of North Dakota products to celebrate NDFB Week (March 6-12) and National Ag Week (March 20-26) at Leevers Foods in Devils Lake. The winners were Teresa Army and Diane Peyerl.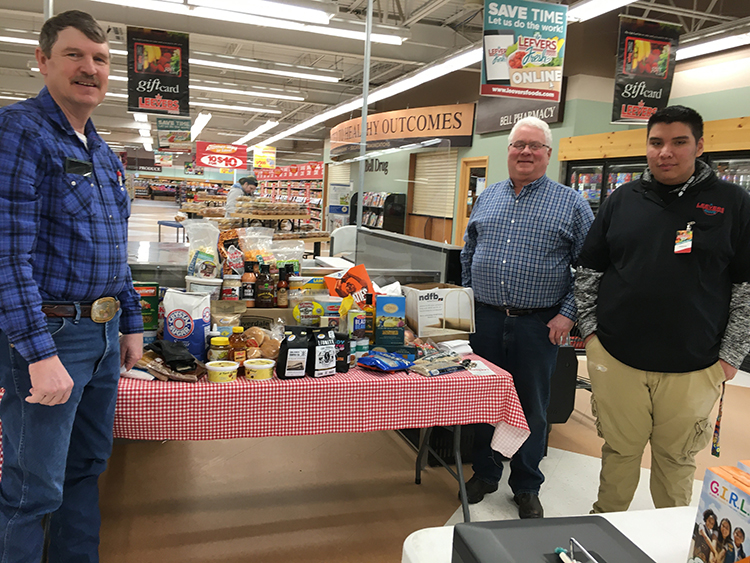 Pictured are Ramsey County Farm Bureau board members Dan Plemel and Paul Becker and Leevers Assistant Manager Marius Lawrence.
Sheridan County Farm Bureau read to kids in the schools during NDFB Week and donated meat options to McClusky and Goodrich schools for Free Meat Monday during NDFB Week.
Ward County Farm Bureau held radio trivia during NDFB Week.
We will keep adding events as they are shared.
For more information, contact Lisa Hauf or Dawn Smith-Pfeifer