Know the truth
Animal agriculture provides North Dakota with many positive benefits. Learn more about how expanding animal agriculture in North Dakota can help the entire state.
Did you know the economic impacts of a new 2480-head wean-to-finish pig farm in Ramsey County could generate $762,000? Or the economic impact of a new 1,000-cow dairy in Stutsman County could generate $6.27 million? Read NDFB's white papers to find out the truth about the positive impact of animal agriculture in our state.
Economic impact of 1,000-cow dairy
Economic impact of 2,480-head wean -to-finish pig farm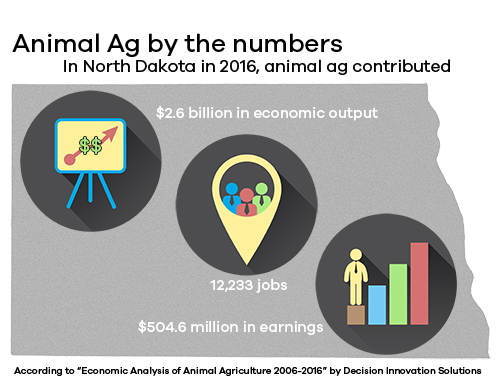 In that same year, animal agriculture also contributed $110.6 million in income taxes paid at local, state and federal levels as well as $129.9 million in property taxes.
NDFB statement on animal ag
NDFB supports all segments of agricultural. It doesn't matter if the producer has a traditional small grains operation or an organic specialty crop farmers market. Our Farm Bureau umbrella includes the smallest specialty livestock producer as well as the largest feeding operations. All are part of American agricultural — feeding the world, in addition to filling our domestic needs for food and fiber.
Are North Dakotans truly supportive of all segments of agriculture, both big and small from west to east, across our great state? Even knowing that agriculture remains the base of our state's economy, sometimes it's not so clear whether all segments of agriculture support livestock in North Dakota. What is clear, is the real and troubling assault on generally accepted modern agriculture production. When we look at livestock production across the country, our land-grant universities have done an excellent job over the last 50 years, to determine how we can safely, ethically, and efficiently raise livestock to fill consumer demand while protecting our environment.
Read the rest of NDFB's statement on support for animal agriculture.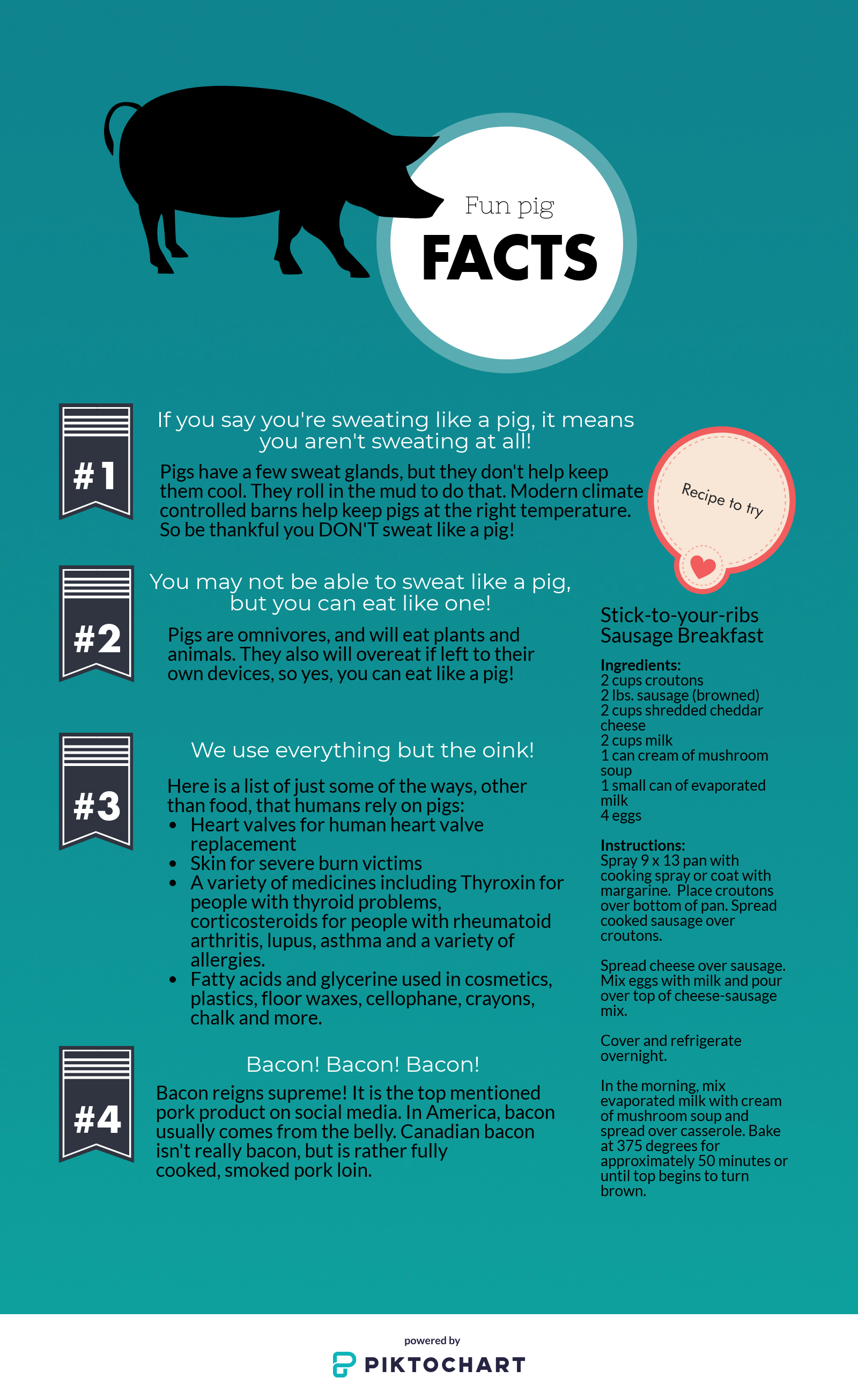 Ever wondered what a modern hog farm looks like?
Video courtesy North Dakota Pork Council.
Viewpoint: North Dakota needs animal agriculture
By Lucas Lang
North Dakota needs animal agriculture. I've watched from a distance the "debate' over the Devils Lake hog farm. And while I have been disgusted by the visceral reaction of those opposed, I must admit I am not surprised.
As North Dakotans, we still cling to the idea of ma and pa out pitchin' hay on the back 40. While this romanticized version conjures up warm feelings of nostalgia, it simply doesn't represent modern agriculture. We need to encourage young producers in every way possible to break into an ultra-competitive industry. Read more from Lucas here.
Why are pigs often raised indoors?
Video courtesy of National Pork Board and the Pork Checkoff. Des Moines, IA USA. https://creativecommons.org/licenses/by-nc-nd/2.0/
Animal ag is a win-win-win
By Pete Hanebutt, NDFB Public Policy Director
In America today, the average farmer or rancher produces enough commodity products to fill the pantries of well over 150 of their fellow citizens. We've come a long way from the subsistence farming which still exists in many parts of the world. In a low population state like North Dakota this translates into the simple truth that our farmers need to find multiple markets past the farm gate.
For years we in agribusiness have focused on finding new markets or expanding export markets. Unfortunately, in North Dakota we have ignored one huge market which could potentially grow right in our own back yard – and help our local economies along the way. We've chosen to say: "Not in my backyard" instead of saying, "Let's do business in our backyard."
Read the rest of Pete's post here
Did You Know? Hogs consume huge amounts of soybean meal
In 2016, North Dakota farmers fed 46.1 thousand tons of soybean meal to animals. How can that help North Dakota farmers? Read more from Pete Hanebutt here.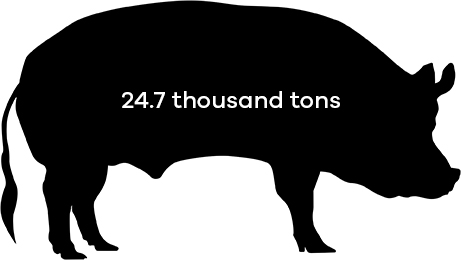 In 2016, hogs consumed 24.7 thousand tons of soybean meal in North Dakota.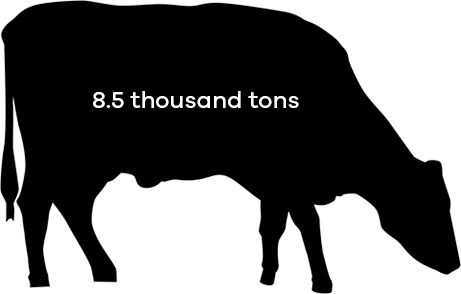 In 2016, beef cattle consumed 8.5 thousand tons of soybean meal in North Dakota.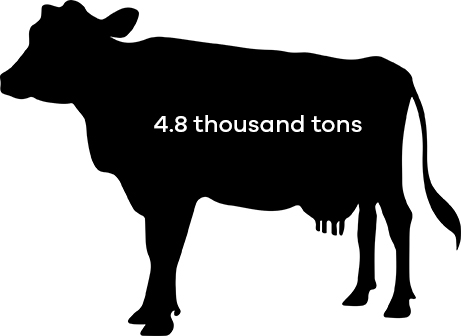 In 2016, dairy cattle consumed 4.8 thousand tons of soybean meal in North Dakota.
Don't believe the negative sound bites!
Some of the biggest modern farm-related myths are debunked here.