Straight Talk with NDFB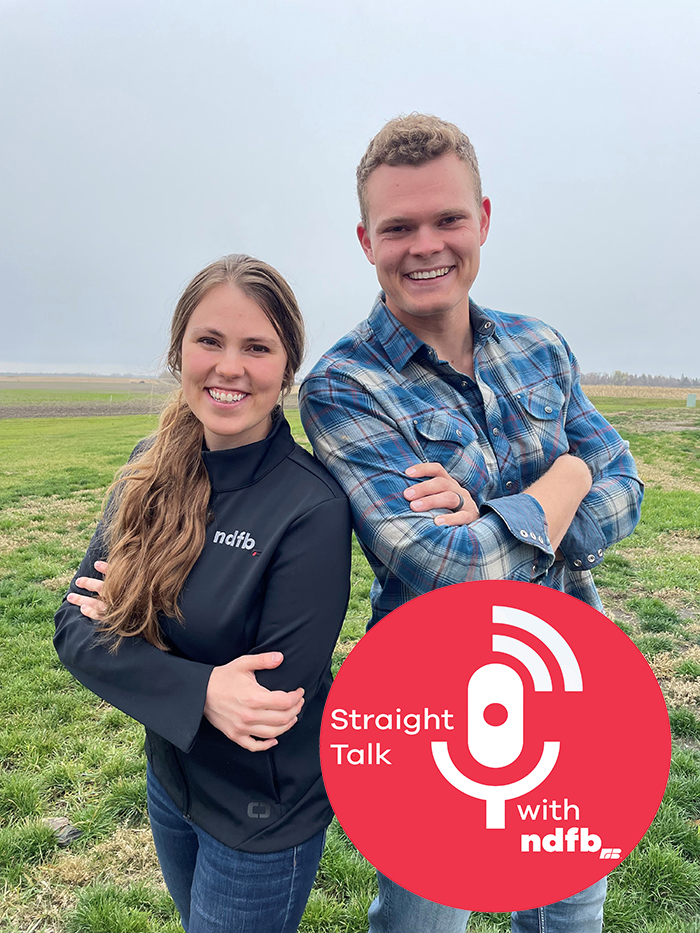 NDFB hosts a biweekly podcast designed to help farmers and ranchers gain a competitive edge.
In our all-new season, join Emmery Mehlhoff and her brother Ezra Grotberg as they share insights and stories that can help you improve management on your farm or ranch to make it more profitable.
The brother-sister duo are fourth generation farmers and business partners in their Dad's farming operation. Emmery and Ezra have brought diversity to the operation with businesses of their own. Ezra has recently begun a tiling business called GRO Water Solutions. Emmery ranches with her husband and advocates for NDFB members.
You can find Straight Talk on Apple Podcasts, Spotify, Stitcher, Amazon Music and Google Podcasts and iHeart.